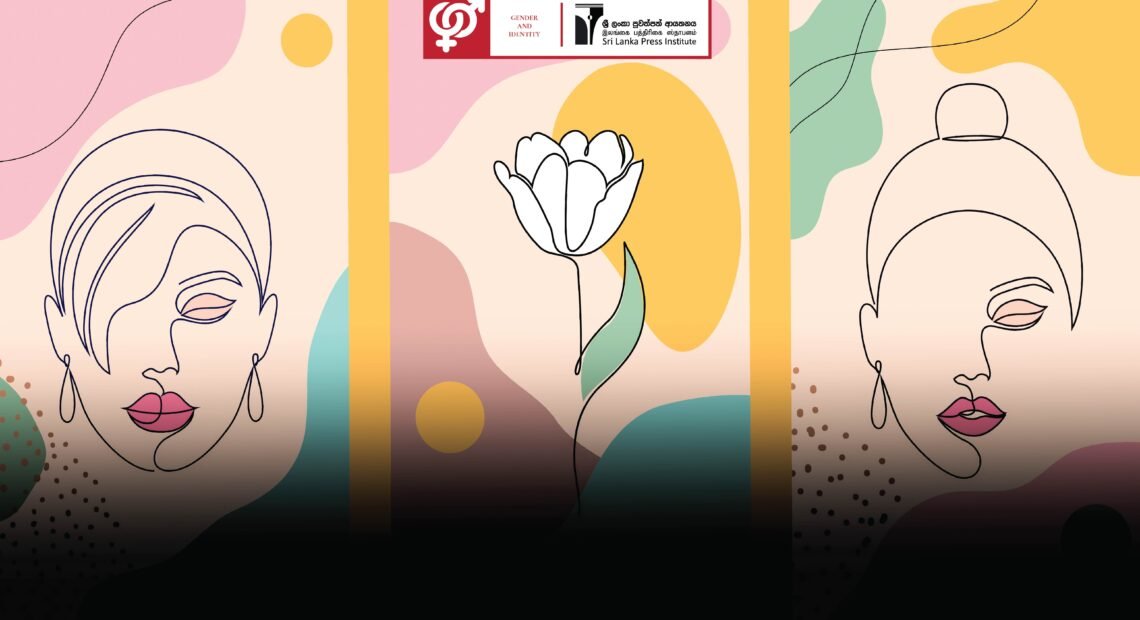 The Struggles of Women in Myanmar and the Sri Lankan Woman
Nayanathara Jayathilaka
"The strongest part of my body is my knees, and I will never kneel down," said Aung San Suu Kyi.
By the time I write this, 100 days have passed since military rule began in Myanmar. People are fighting for democracy, while resisting military attacks. They are not satisfied with the positive response from ASEAN in fear of a nominal democracy that can be brokered with the military. 
Their election was held on 8th November, and the National League for Democracy Party achieved the majority vote. The new parliament was to meet on February 01 of 2021, but the military prevented it that morning. President Win Myint, state adviser Aung San Suu Kyi and many other leaders of the National League for Democracy Party and the government were arrested. A year-long state  of emergency was declared soon after, and both the Vice President and former military officer Myint Swe took over power as the country's acting president. His powers were vested in the Army Commander General Min Aung Hlaing.
The people of Myanmar struggle, demanding democracy be restored and their leader Aung San Suu Kyi released. They are confident it will happen. The participation of women in people's struggle is one of the most remarkable features. During the 2015 election, 150 women contested from the National League for Democracy Party and 134 of them were elected to office. The percentage of women in parliament was 12.7%. Women leaders included academics and professionals like doctors, lawyers and educationists. It was a significant increase from 3.5% in 2011. However, it declined to 11.32% in 2019. Myanmar has proposed to increase women's representation in the public service to 30%.
Compared to Myanmar, the representation of women in Sri Lanka parliament in 2020 is 5.3%, i.e., 12 out of 225 MPs. 
(Photo: Women's representation in the 9th parliament of Sri Lanka. Source: The Morning website)
As at now, Myanmar's military has killed over 700 people, including children. Thousands are in custody. The junta released about 24,000 political prisoners sans leaders to mark the New Year. Trade union and women leader Daw Myo Aye is one lof the major figures recently arrested by the military.
The Myanmar opposition has formed a unity government against the military under the leadership of President-elect Win Myint.   
(Photo: Daw Myo Aye, Director of Myanmar Brotherhood Trade Union. Source: The Guardian website)
A photo of a catholic nun demanding the military to not shoot when a demonstration of children that went viral on social media indicates that religious leaders are also coming to bring peace to Myanmar. Catholics are a minority in Buddhist-dominated Myanmar. 
(Photo: Sister Ann Rose Nu Tawng begging the military not to shoot children and to kill her.
(Photo: World Asia website)
With most of the struggles for democracy and peace around  the world, women play a significant role. The situation was no different in the 30-year war in Sri Lanka. According to a census conducted by the Ministry of Women's Affairs of Sri Lanka in 2010, 89,000 women had become war widows. Forty-nine thousand of them lived in Northern and Eastern Provinces. The Lessons Learnt and Reconciliation Commission (LLRC) pointed out that the major target of the conflict was women, children and the elderly. Many of these widowed women are the heads of households and the primary caregivers to elderly persons and children. 
Ma Kyal Sin was an 18-year old girl who was killed by the military junta during a protest in Mandalay, the second-largest city of Myanmar. Every day, thousands of women and girls like her join the struggle. 
(Image: Ma Kyal Sin painted by TAMS from @tamyumkung Twitter account)
Although Sri Lanka produced the world's first woman Prime Minister, we have not yet created a political personality like Aung San Suu Kyi. The political system of Sri Lanka prevents such women from coming to leadership. Compared to Sri Lanka, in India, women's representation in public office is 12.6%. Nepal has 32.7% female representation in the parliament. Although the 25% quota of women was introduced in local governments elections since 2018, this alone will not create women's leadership nor guarantee women's rights in Sri Lanka. Only a few political and social movements in Sri Lanka have a feminist outlook and given opportunity for women. The majority of the 2.9 million people affected by micro-credit loans are women. These women must lead a struggle against this mafia now. The mothers, war widows and their children have been struggling for justice for more than a decade. 
(Photo: Children not returned. MOJO video https://youtu.be/z_9B-rvHAXY)
Sri Lankan women need an approach to the struggle for democracy like the women in Myanmar. Unfortunately, the political structure in Sri Lanka does not provide an opportunity for that. Military and other extremisms have led to more suppression of women and other marginalized communities in many other countries like Libya, Ethiopia, Congo, Bolivia, Tunisia and Palestine presently. The issues in these countries have grabbed world attention. For example, 137 human rights bodies signed a letter regarding Myanmar that is addressed to the UN Security Council. The human rights office of Sri Lanka is also a party to that letter. 
Myanmar women have shown to the world that they need Aung San Suu Kyi's leadership and have shown that they will even sacrifice their lives for such leaders. The entire democratic world wants to see the Myanmar military coup defeated and democracy restored.
The views and opinions expressed in this publication are those of the authors. They do not purport to reflect the opinions or views of the Sri Lanka Press Institute.