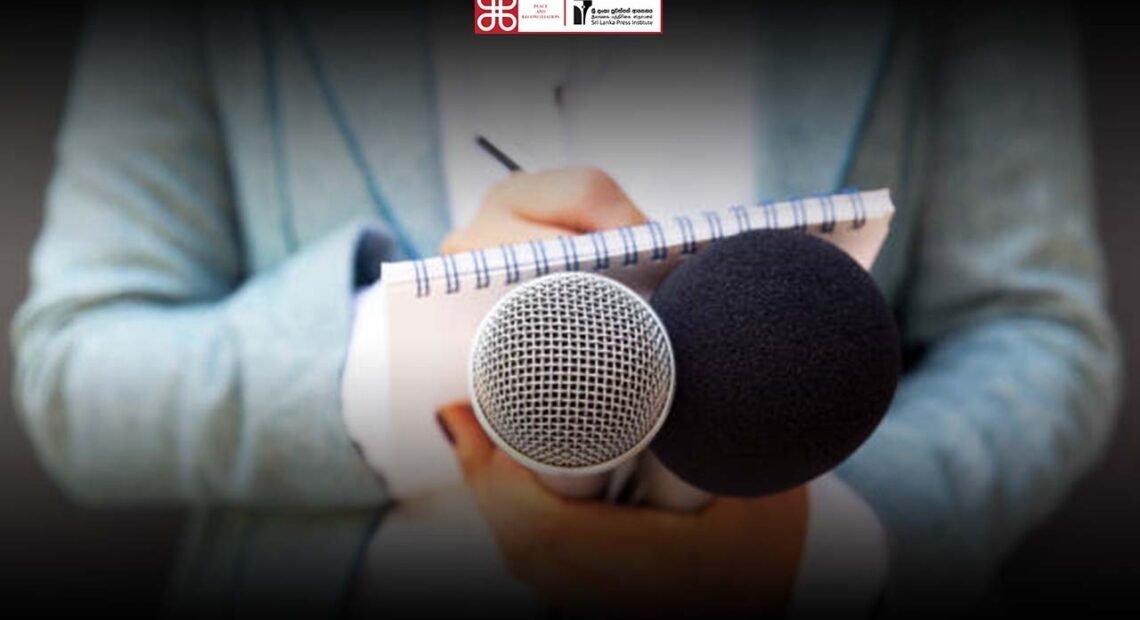 I successfully fought battles outside but faced shocking challenges within the workplace
Krishni Kandasami Ifham
There are many obstacles when working as a journalist in any part of the world but a female journalist faces greater challenges due to the inherently patriarchal nature of the field.
l started my journey as a journalist by joining a major Tamil newspaper at the peak of the civil war in Sri Lanka. I worked as a reporter covering the defence beat from 1993 for thirteen years. I am proud to say that I was the first female reporter to go directly to the battlefield to collect information regarding the war. I was courageous and was prepared to do anything to get the right story. I have been abducted and threatened. At the same time, I have raised my voice for many who were affected by the war.
I have 20 years of experience in the field of journalism as a female journalist. However, initially, I had no interest in joining the media field. As my father was a police officer I too always wanted to become a police officer. And that wish of mine was fulfilled.
I was able to get an appointment as the sub-inspector at the Jaffna police station. As the war worsened, the Jaffna police station was operated from Vavuniya. At the time (1992-1993) Mr. Aananda Raja (Northern Province Deputy Inspector of Police former IGP)) and Late Mr. Jayarajan, the former senior police officer, noticed my enthusiasm to join the police department and they were very supportive and determined that I should get appointed. 
It was a Sunday, and I was preparing to start my first day as a police training the next day (on Monday). However, at the last moment, my family was reluctant to send me due to the conflict situation. I was forced to give it up. All my dreams were shattered in a moment. I was clueless as to what I should be doing next. Tears in my eyes, I ended up reading the "Sunday Observer" and an advertisement in large font caught my eye. It said "Diploma in journalism" at Aquinas College of Higher Studies in English Medium 1992-1993". 
I had no idea about media or what it would entail. I had no experience in it either. This advertisement got me thinking and I started to think about it more. With tears still rolling down my cheeks, I applied for the Diploma that was advertised and I managed to successfully complete the course as well.
In 1993 Veerakeseri had called for applications for trainee journalists. Through an interview and examination, they selected ten trainees. For the first time, six women got selected. There was a three months training program for all ten of us in the office. Now only three of the females (Meera Ghanesamurthy, Theva Gowri, and I) including Ameer Hussein remain in the media from that batch.
When women join media institutions in Sri Lanka they are only accepted as sub-editors, journalists, or
proofreaders. But Veerakeseri made history in the Tamil media by hiring women as staff reporters, for the first time. All credit goes to Mr. Sivaneshelvan, the former chief editor of Veerakesari. Firstly, I was given the position of Crime Reporter And then Defence Reporter. It was not just that, I was the first female Tamil reporter too. 
When I joined the institution Former Editor in Chief late Mr. Nadaraja who was also called "Nada aiya" by everyone was the News Editor. He was my mentor in the field of Journalism. He taught and instructed me daily regarding media and the subtle nuances in it. I worked under him for twelve years. Every day I would collect information regarding the war via telephone at his desk. While I collected the information, he would start writing the news. He would also write the leading news. He was known as the legend in the field of journalism. I learned so much from him.
I mainly focused on news related to stories of hostages, prisoners, the disappeared and their families, political unrest, politics, general elections and political changes in the country. My first news story was on the Central Bank bomb blast. I was also summoned with other senior reporters to view the incident. Thankfully I did not faint after witnessing the sight of human bodies ripped apart and blood flowing all over the place, but I managed to get out of there as soon as possible. I felt uneasy at the sight of blood and flesh. People who came with me teased me for my reaction. However, thereafter I prepared myself and became the first person to visit blast sites. I am a vegetarian and I have never seen blood and flesh. I could not imagine myself standing amidst bodies and collecting information. But I was certain that I should not let this be a detriment to my work. Therefore, I was patient and determined to continue with my work. 
When I had to report on crime and organized mobs, I wrote under my real name- Krishni Kanthasamy but people perceived me as a male writer. When the former chief editor was in office two men from a gang had come to inquire about me. I was there and I could see that they talked about the person who wrote the news as if he were a man. They were demanding that they be allowed to meet this man, then Nada aiya told them, "he is an independent journalist and he only sends us the news via fax". With this, he managed to convince them to leave. When senior officers were so protective and supportive it was not a challenge to work. 
I stepped into a field that is predominantly male dominant and worked with males as equals and at times, better than them.
The police, the tri-forces, nor the LTTE complained or questioned the veracity of my news related to the war or security. My news was not targeted to hurt or target people belonging to a certain race or religion. I did not enslave myself to any power but stood courageous to write what exactly happened without being biased to any party. What did the chief of police, commanders in chief of the tri-forces, and the LTTE say during the conflicts? What are their activities, demands, and expectations? These were the questions the people needed to know. I put them forward through the news. What will happen next? What are the consequences? These are things decided by the people. I did my work to the best of my ability.
My job was to stand equal to men and collect news. During many such situations, I realized something. In 2004 when the conflict between the LTTE and the army heightened, at the dawn of 25th July the news of the murder of eight important colleagues of Karuna leaked on a foreign website. The place was not mentioned. When the police chief and the army commander were asked about the incident, they said they did not receive any information about it. It took many hours for the police and security forces to discover the place. They struggled. However, they started searching within the forest areas in the Homagama-Kottawa region with the help of police dogs. The photographer from the office and I started to go in search of the place where the incident occurred. Finally, we found the place. Until the magistrate judge reached the place where the bodies were scattered in blood, in a luxurious house in a remote area the security forces restricted the journalists from entering. After a long wait since morning, we were allowed to enter the place at 4 pm. At the time five of us were allowed. The police did not care if we were all journalists. People of the majority community were given priority. Security forces suspected us as we were representatives of the minority community. They even checked some of our identities. It was common to suspect Tamil journalists visiting a suicide, bomb blast or murder incident. Then a deputy police officer came there. I knew him and he recognized me. Being a woman among so many men was something positive. As we had been waiting long in the sun, the police officer sent for us to collect information. It is not that, we as women always face negative experiences. As a female reporter, I have also been treated positively during many such incidents. I prepared myself to be the strongest woman who was confident enough to collect information from that particular place. In fact, I was the only woman there. I worked equally as the men and in some instances, I was challenged with even greater tasks which they did not undertake. It was my courage and the ability to converse in Sinhala and English that helped me. Via phone calls, I received a lot of information that men could not get. I changed the frivolous notion of "they would tell anything to a woman" into a powerful thought.
During the final stages of the war, three hundred thousand civilians were kept in the Menik Farm camp. Due to security reasons, there were several restrictions on visiting the people there. At a time when no one was allowed, I visited discretely to collect information.
The following is one of the incidents where I had to fight my problems on my own. In 1995, a Bhikku from Mawanella filed an FIR against our institution, against one of my articles demanding fifty lakhs. The Managing Director of the institution summoned me and the chief editor and gave us a severe warning. I told him; Sir you don't have to fear as I have only stated the truth. I have written whatever the Mawanella criminal investigation officer said. I requested a vehicle from the institution to go there. I went with my father to meet with the police officers there and settled the matter. 
I feel so elated to see that this media field turned out to be a great success and achievement for me. I think it was a great time period. As I worked hard and was honest in my duty, I received several victories, awards, achievements, and even many foreign trips. In the annual awards ceremony to acknowledge the service of journalists, under the patronage of Sri Lanka Press Institute and the Editor's Guild, I received the award for "Best Tamil Journalist", three years in a row.
But later I realized even when talented, we need the support of the people above us to move ahead in our career. For over a decade, I played a challenging role in the media field, collecting information regarding crime, war and conflicts but change in the editorial board was a hard blow for me. Women had to face abuse in the form of inappropriate touching etc. which the men in the editorial board considered as something very normal. As I did not accept their behavior and complained constantly to the higher authorities, I was sidelined in the department. I was not given work for a few months. When I made a complaint about it, they promised to take action, but the male dominance did not recede. I did not want to stay there anymore and found no satisfaction in my work. At the same time, an opportunity opened up to work in the foreign media, so I decided to resign. The notable fact in this is that no institution has ever acted against men who misbehaved and sexually harassed women in any shape or form. But women who were affected by it had to move out. This is the reality everywhere.
Later when I worked with the foreign media, I was also threatened several times like many other journalists in the field. In 2009 I was abducted and later I was released after an investigation. This has not discouraged me from the field, to this day I write to the papers as an independent journalist.
The views and opinions expressed in this publication are those of the authors. They do not purport to reflect the opinions or views of the Sri Lanka Press Institute.