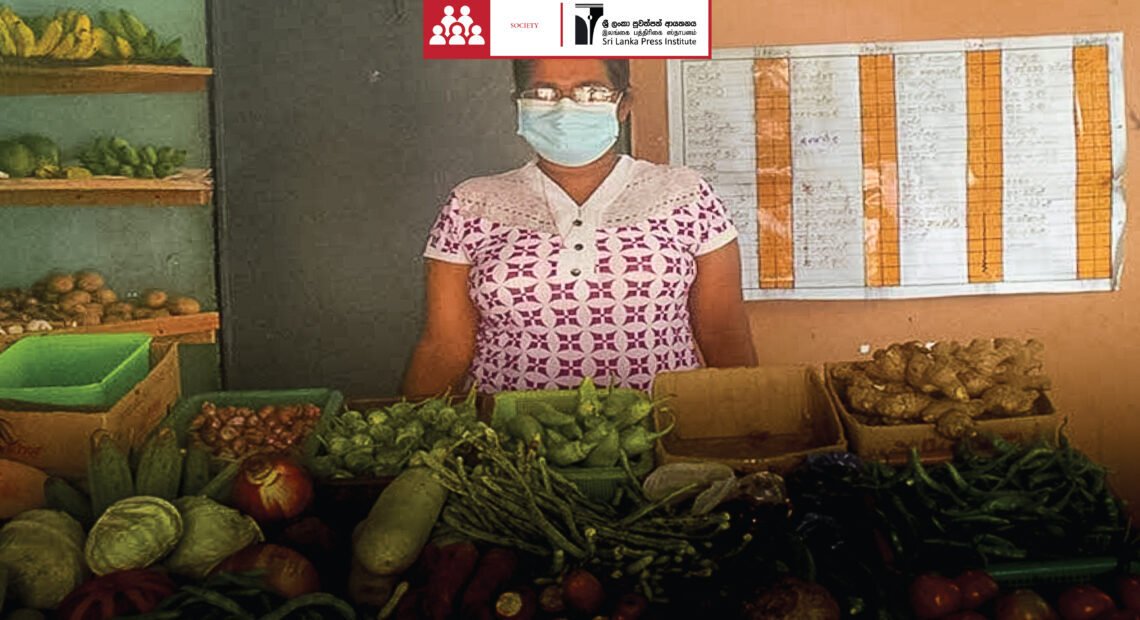 Corona has Proven that Home is Your World
Banu Karathikesu
There is a saying that home is the whole world for women, whereas men think the world is their home. However, the COVID-19 pandemic turned the world topsy turvy, and men too had to be contained at home for lengthy periods, making home their world too.
Meanwhile, technology brought lessons, lectures, meetings, conferences, office work and even the parties home via the online space, and everyone can now participate in them.
However, daily wage earners lost their livelihoods due to the situation.
"My husband owns a poultry shop. We were locked down at home due to COVID-19 infection, curfew and mobility restrictions. We are a family with six children. Myhusband is a heart patient whose medication costs a lot. To keep the family fires burning, I started a small business of delivering cooked food for orders. I get 10-15 orders daily and can save about Rs. 300-400 profit. I have to spend a lot of time to earn that. However, that income is helpful to cover the daily expenses. I expected a lot of orders for the New Year, but business was not good. The neighbours ordered only five or six Savans," said Fatima Naha, 40, of Sawarana, Chilaw.
As the men who are the families' primary breadwinners lost livelihoods, women looked into new ventures. Many new stalls were opened on roadsides in Chilaw. As a result, home gardening and other micro industries have been revitalised.
Sangeetha Perera, 44, started a new meat shop at Aluthwatta in Chilaw. "My husband was a trishaw driver. We have four kids. Our income was low, and therefore, we started a stall to sell vegetables, fish, prawns and meat," she said.
They earn about Rs. 1,000 profit from this shop. Sangeetha's husband procures goods for the shop. Sangeetha then cleans and sells them. Her mother also helps her sometimes.
"People do not like to visit crowded shops. People in the neighbourhood and passers by, buy from us," Sangeetha said.
She ran a communication centre in the same location before marriage. She stopped the business to attend to her family thereafter. "I re-entered into business after 12 years. My kids also help me. I want to manage our economic situation during this difficult time. However, it is not easy if the situation prevails for a long time. We have to look into a permanent source of income."
Although the government offers Rs. 5,000 relief to the people affected by the pandemic, there are many drawbacks related to disbursement. Also, how long can Rs. 5,000 sustain a family?
All around the world, women were beneficial to the family economies through their micro-business ventures during COVID-19 pandemic. Meanwhile, Sri Lanka's economy, which is connected to remittances, is especially affected due to the world situation.
70 year old Ranjithamalar Nawaraththinarajah is a mother of four children, and three of the children are migrant workers. Her husband works as a mechanic but cannot find work due to lockdowns. "I now live with my youngest son. Other children could not send me money because the pandemic affected their jobs. Therefore, I started a small business preparing and supplying savouries to shops. I manage with that small income that is sufficient to cover my and my husband's medical expenses. We got a good order for the New Year and saved some money, and managed without debt".
57 year old Agnus Fernandos of Aluthwatta is a widow. She has two children. During the pandemic, she re-started her old craft of sewing. "I have a son and a daughter. My son lives with his wife in Russia and sends money for my expenses. Now, he lost his job and is waiting for another job. My daughter, too, is married. I must not be a burden to them. I earn around Rs. 1,500-2,000 per week by sewing. That income is sufficient for me. As a single woman, I manage to pay for my food, bills and medical expenses," Agnus said.
R.D. Nilmini, 47, has been a widow for 20 years. She sent her son to Japan for education. "He works while studying. I don't like to trouble him. I have started a small business of preparing sweets with sesame. I earned about Rs. 7,000 a week, but now the income is less. However, I manage with my mother-in-law with about Rs. 3,000 weekly income. This is a difficult time and I am happy with my work," Nilmini says.
All these courageous women have proved that they are capable of taking responsibility in difficult times. They give life to the world. Likewise, they keep the world turning. The world is home after all.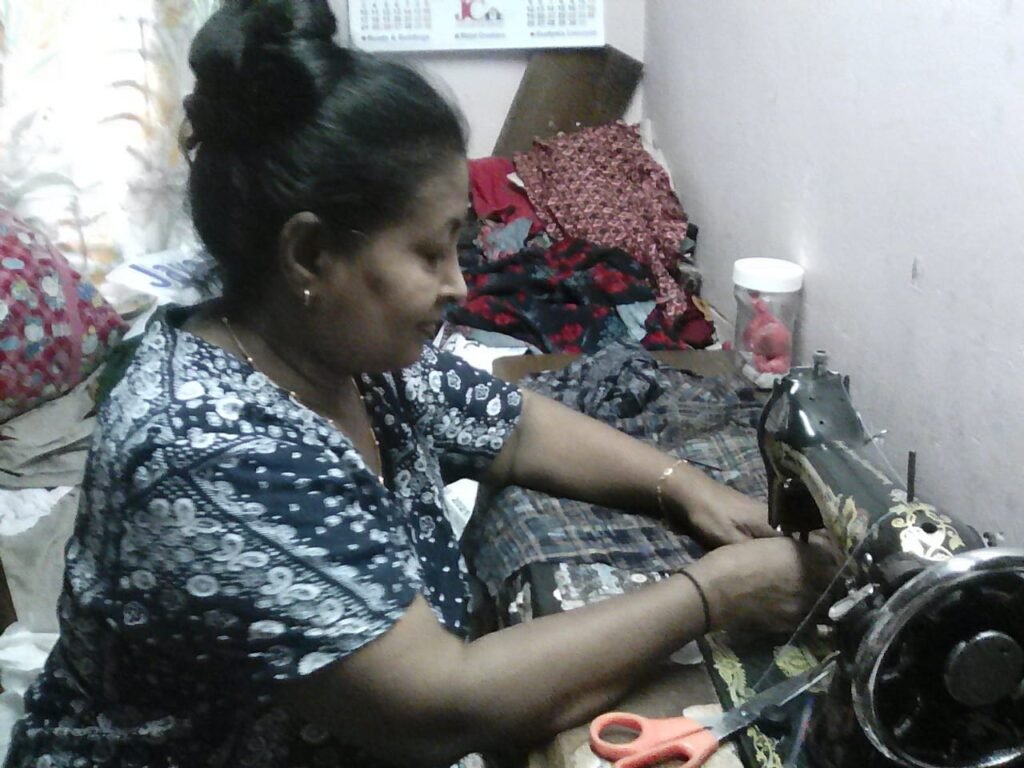 නිවස ඔබේ ලෝකයයි !! කොරෝනා එය තහවුරු කරයි !?
வீடே உலகம்! பெண்களுடாக நிரூபிக்கிறது கொரோனா!?
The views and opinions expressed in this publication are those of the authors. They do not purport to reflect the opinions or views of the Sri Lanka Press Institute.