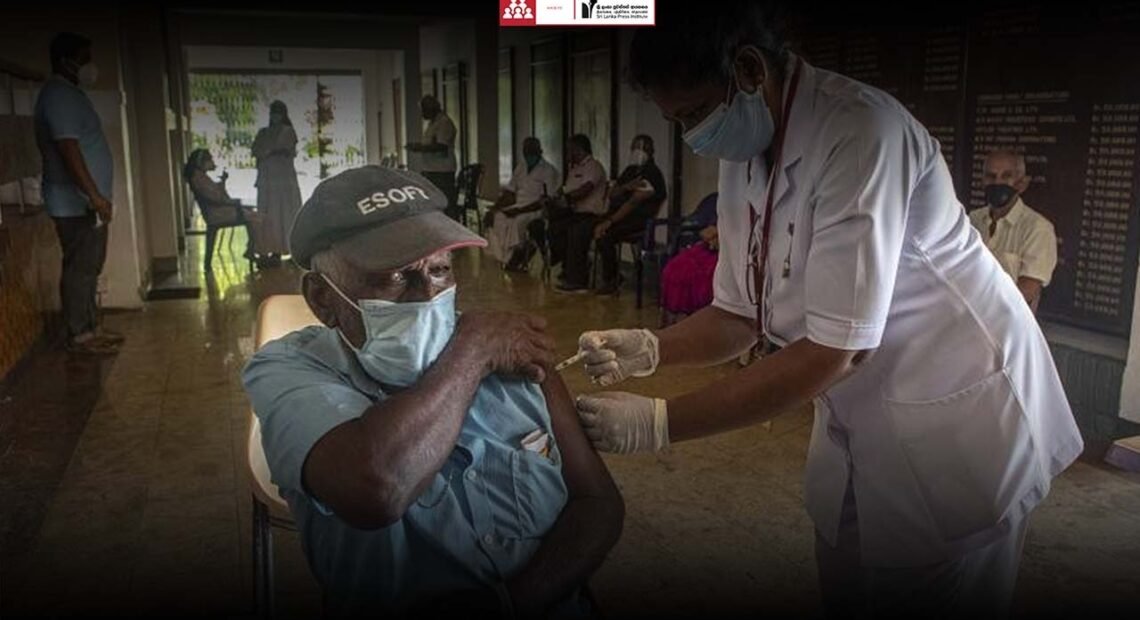 Vaccine for mother
Sudarshini Muthulingam
We keep turning the pages of a book, wondering if there is an answer anywhere, but time tells us that it's a book without an answer.
We have been suffering from Corona for over a year and a half and have been traveling through the tribulations to this day. They have discovered the "corona vaccine" to give immunity for the people and prevent it from entering the body. This vaccine has reached us, Sri Lankans, also.
The vaccination to persons over 60 years of age commenced on 05.07.2021 at Uduvil Women's College, Jaffna. I accompanied my mom to get the spot. There were long queues of elderly people waiting to be vaccinated. Vaccination activities were in full swing in a particular building in the school. "What's this, there is a long queue, it's going to be an hour to go back home" Mom was bored. It was too sunny, Mon joined the queue, I too moved along the side of the queue.
Standing there is nothing new to me. This is where I have lived for thirteen years. It's my school. It remains the same with minor changes. I remember playing on the field several times, sitting in the shade of this mango tree and talking, and running around the school premises with friends. All that comes to mind as if what happened yesterday.
The old man wipes the stain on his forehead with his hand, saying, "Each of these people may have been called for and vaccinated group by group." The weakness of old age is quite understandable. Aging is something that no one can avoid.
If young people are waiting in line when anyone breaks in between, Oops! Needless to say, what would happen. But we see many intruders occasionally, none seems to be bothered about it and others didn't want to offend anyone. I saw that unity here,
As far as the line went, the military personnel was busy doing their job of looking for shady areas, providing chairs, helping the elderly to get down and get on to the vehicles they came in, and maintaining order in the place.
Thousands of memories flowed through me, and I kept reminiscing and traveling with it from time to time. The first day of school comes to mind. I did not cry on that day for having the joy of putting on new uniforms and new shoes. The first-year classroom to which Mom and Dad took my hand and walked, was also being used to vaccinate today.
"I was afraid to get injected because I thought that I would end my life with that, but my eldest daughter who lives in France said there's nothing to worry about and she too has got it; this vaccine only increases the immunity in the body, that's why I'm here" she said with a smile on her face. She was narrating stories of the past and present to everyone present there. These old people know how to deepen friendships with unacquainted persons.
The pronunciation of many was poor with the word not entering their mouths are sheer beauty. The word 'Sinopharm' has been transformed into a Chinese needle. I was laughing inside me without understanding that I too would become old one day. The Grama Niladhari and the Samurdhi officials were explaining to them in an understandable manner. They are public servants themselves, that is why they were caring in their duties.
"You are standing for a long time, go and sit on that bench" were the words of the old lady who had seen me for a long time. Mom also said that many times. Respecting those requests, I went and sat on the steps of the open hall. During my school days, we gathered together for prayers on Tuesdays in this hall. I rub the ground with my hand. Past memories blossom in me.
Man is a social animal and that is why we are watching what is going on around us.
My wait saw completion. As the queue progressed, the mother came away after getting the vaccine and said, "I don't feel any pain." I looked at my mother with a little surprise and smile because she usually runs away when she hears the word injection.
Here's Mom's wait until she gets vaccinated, my wait lasted until I was educated and left. No need to wait there anymore. But the mind is waiting for the beautiful memories of the past. It is imperative of the times to adapt and travel to change.
The views and opinions expressed in this publication are those of the authors. They do not purport to reflect the opinions or views of the Sri Lanka Press Institute.