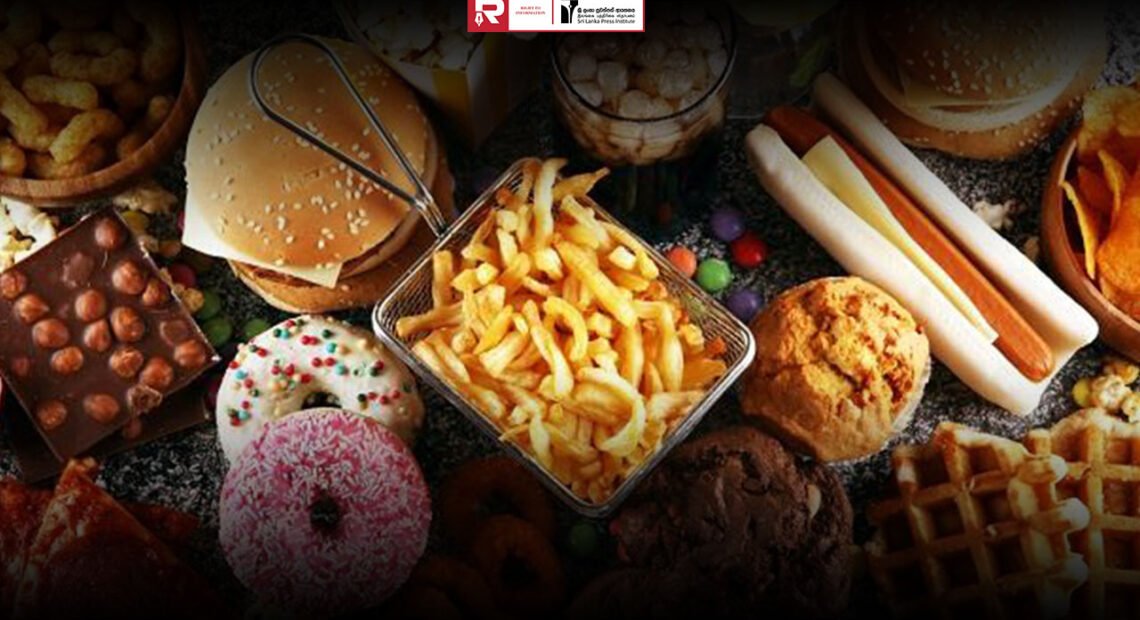 The Missing Information on Unsuitable Food and the Slowness of Authorities
Rahul Samantha Hettiarachchi
"The Ministry of Health has no information on foods containing carcinogens and unfit for human consumption. The need for information analysis arose only after the request for information."
– Ministry of Health 10/07/2021
Food safety is a key right in a democracy for which a country's government, law enforcement and regulatory authorities are equally responsible. In Sri Lanka, even though the Food Act No.26 of 1980 is in effect, there are drawbacks in its implementation. On the whole, the Act regulates and formalises the production, import, sale, and distribution of food. To achieve these objectives, the Act has facilitated the establishment of a Food Advisory Committee on whose advice decisions are taken on foods perceived to pose a threat to public health. The Ministry of Health implements action on such matters based on Section 8(1) of the Food Act.
Over the last few months, there was public discussion regarding carcinogens in various food products available in Sri Lanka. In this context, a Right to Information (RTI) application was filed to the Ministry of Health requesting information on food products that were found unsuitable for human consumption from 2015 to 20 April 2021. The Ministry responded stating that they did not possess the analysed information on request.
Further requests were made for the information on locally-produced and imported food products unfit for human consumption, food products tested positive for carcinogens, and food products that were prohibited during the same time period. For the Ministry of Health to claim not to possess analysed information regarding these points of inquiry is a serious cause for alarm.
Lack of accurate information – especially in matters of food that directly overlooks public health – shows a grave absence of concern. Outside the realm of the law, analysed information is equally vital for the conduct of proper research and to generate public awareness. People of the country can only be made aware of harmful and unhealthy food products based on properly analysed information.
When questioned, the Deputy Director-General of the Ministry of Health in charge of Environmental Health, Occupational Health, and Food Safety, Dr. V.T.S.K. Siriwardhana said that information has not been categorised within their system to provide the requested information. He also said that the need for categorisation only arose after this request, and that they will work to organise the information in the future. Siriwardhana further stated that he had no legal authority to comment further on the matter.
The Secretary of the Ministry, Dr. S.H. Munasinghe said that officials had been requested to submit proposals for changes to the system that might assist in inquiries for information. He claimed that there was a lack of laboratory facilities in the Ministry at present; but that they expected to develop and implement a programme in future. What can be learnt from this experience is that the Ministry of Health is yet to manufacture the infrastructure necessary for it to effectively carry out operations against food products unfit for public consumption. It is necessary that the Food Act is appropriately implemented and proper research is carried out to ban hazardous food products from entering Sri Lankan markets. It is equally essential to generate awareness of such banned items with a potential harm to public health.    
மனித நுகர்வுக்கு ஒவ்வாத உணவுகள் எவை? 'தகவல்கள் எம்மிடம் இல்லை!'
මිනිස් පරිභෝජනයට නුසුදුසු ආහාර මෙන්ම පිලිකාකාරක ඇති ආහාර ගැන විශ්ලේෂණය කරන ලද තොරතුරු සෞඛ්‍ය අමාත්‍යාංශයේ නෑ
The views and opinions expressed in this publication are those of the authors. They do not purport to reflect the opinions or views of the Sri Lanka Press Institute.