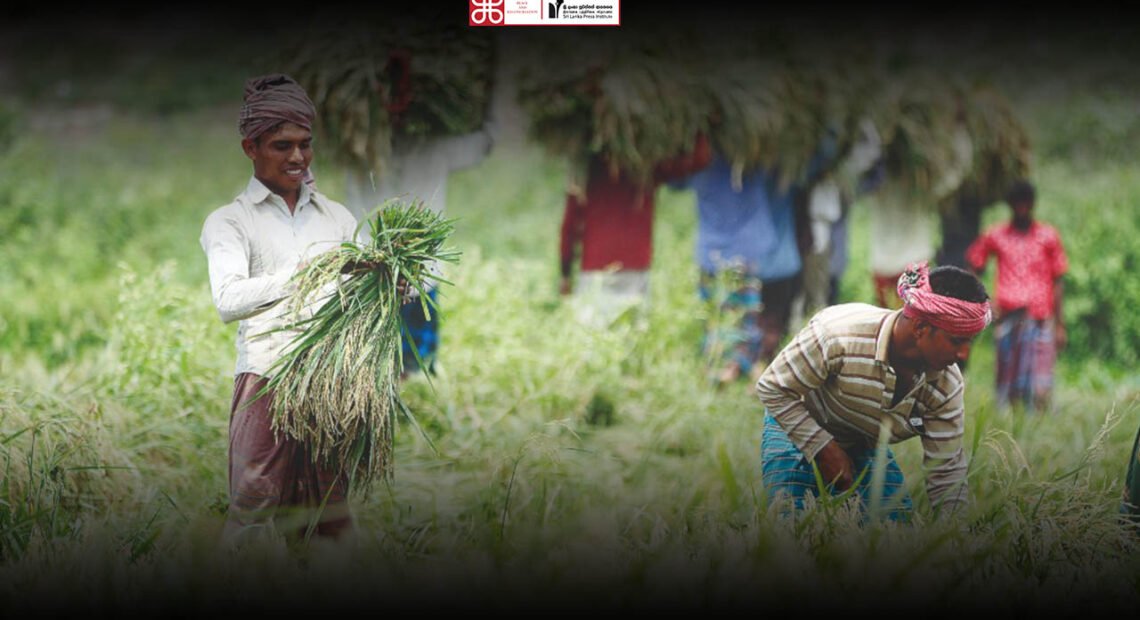 A United Approach Against the Microfinance Debt Trap
Nimal Abeysinghe
Power-hungry politicians often create polarizations by dividing a country's people based on race, religion and caste. Trapped in the narrow mentality inspired by racism people become either oblivious to the subtleties of power play, or knowingly forego the fact. Regardless of race, religion, or caste, a reasonable proportion of Sri Lanka's population suffers from different types of poverty. Poverty heeds no race, religion, or caste difference. Among Sri Lanka's poor, there are 2.8 million families trapped in microfinance debt traps brought on by their economic hardships. While their grievances have been brought to the attention of the ruling elite these debtors are yet to receive a permanent solution to their problems.
Recently, women from families burdened by microfinance debt across Sri Lanka staged a 45-day peaceful protest in Hingurakgoda, in Polonnaruwa. Sinhalese, Tamils​​, and Muslims were seen rallying together at this event without division. Although the protests were eventually stopped with the escalation of the Covid-19 pandemic, they laid a strong foundation for building coexistence and reconciliation between races.
Earlier, lending companies had organised small three-member cells in villages to be given microfinance loans. These cells were often intra-ethnic in nature. When the burden of accumulating loans became a problem the villagers found that they had a common ill, but that they were divided by an ethnic fence. This division benefited lending companies as it seemingly discouraged collective activism. However, this situation decisively changed with the protest in Hingurakgoda. Agricultural society leader Kaudulle Jayatissa pioneered the mobilization of women suffering from microfinance debt. Women burdened by debt came together without racial or religious differences. Parallel to the women's movement their spouses organized themselves separately, as well. In these organizations, a male person saves Rs. 10 every day while a female person saves Rs. 5. Activities that built and promoted peace and harmony were carried out in these organizations.
In Sri Lanka's traditional agricultural practice, there are activities that inspired coexistence and reconciliation. The "Aththam method" where several people worked together on a single person's land in turns, and on consequent days, was one such approach. The Attham method often helped in accelerated work. A practice akin to this old system which had disappeared from contemporary culture has resurfaced through the movement against microfinance debt. Here, both Sinhala and Muslim men and women work together in a journey towards a cooperative system. They have united as indebted poor, and not as ethnic or religious groups. The "Aththam" process is the cultural and social basis of their cooperative scheme. Under this initiative, about 15 people are involved in the base work of clearing a 1 1/2 acre farm. It saves about Rs. 15000. As a result of debt some villagers' paddy fields have either been mortgaged or leased out. The cooperative movement hopes to settle these issues in the future and redeem the mortgaged lands.
Thambala and Sungavila are two villages where the Sinhala and Muslim communities live together. In the two villages there are 120 debtors. U. Rauf and Nalifa of Thambala are a couple who had obtained a microfinance loan of Rs. 300,000 on the promise of paying Rs. 100,000 in interest. The loan was taken in Nalifa's name. Nalifa is now a vocal member of the Women Debtors' Association. "When we were given loans we were told to form groups of three. Three Muslims joined together and made the group. We did not even talk to Sinhalese people about loans. But after the Hingurakgoda protest we all joined with the Sinhalese. That was a new experience for us. Through this society we will be able to solve not only the debt problem but also many problems that lie ahead," Nalifa concludes. A solid foundation to bring together Sinhala, Tamil and Muslim families has already been laid.
One has to furnish answers to community problems without waiting for solutions to be presented from outside. Political parties and politicians who get elected from time to time turn burning issues to their advantage. But, they rarely – if at all – take the initiative to solve these issues. People seem to understand this harsh reality now. More crucially, these people seem to gradually realize that racial, religious, and caste issues which power-greedy politicians have manipulated for their own gain are far from the real problems that affect the community.
Similar to Thambala, in Nelumpura – a Muslim majority village – seven Sinhala families and eight Muslim households have come together to form an association. Nimali, burdened under microfinance loans, looks on this union with positive hope. In Nelumpura, people save five rupees a day while carrying out agricultural work in the "Aththam" method. The paddy-field work being completed, the land has been readied to be cultivated in the "Maha" season.
The escalation of the Covid-19 pandemic in Sri Lanka has affected organizational activities which could have otherwise alleviated the economic grievances of these communities to a reasonable degree. It could have also helped reconciliation and coexistence through collaborative outcomes. The struggles of these communities will continue. With a strong foundation underfoot their future in combating the ills of microfinance loans seems promising and organized.  
நுண்கடன் பொறியில் சிக்காத தேசிய ஒற்றுமை
ක්ෂුද්‍ර මූල්‍ය ණය උගුලට හසුනොවු ජාතික සමගිය
The views and opinions expressed in this publication are those of the authors. They do not purport to reflect the opinions or views of the Sri Lanka Press Institute.