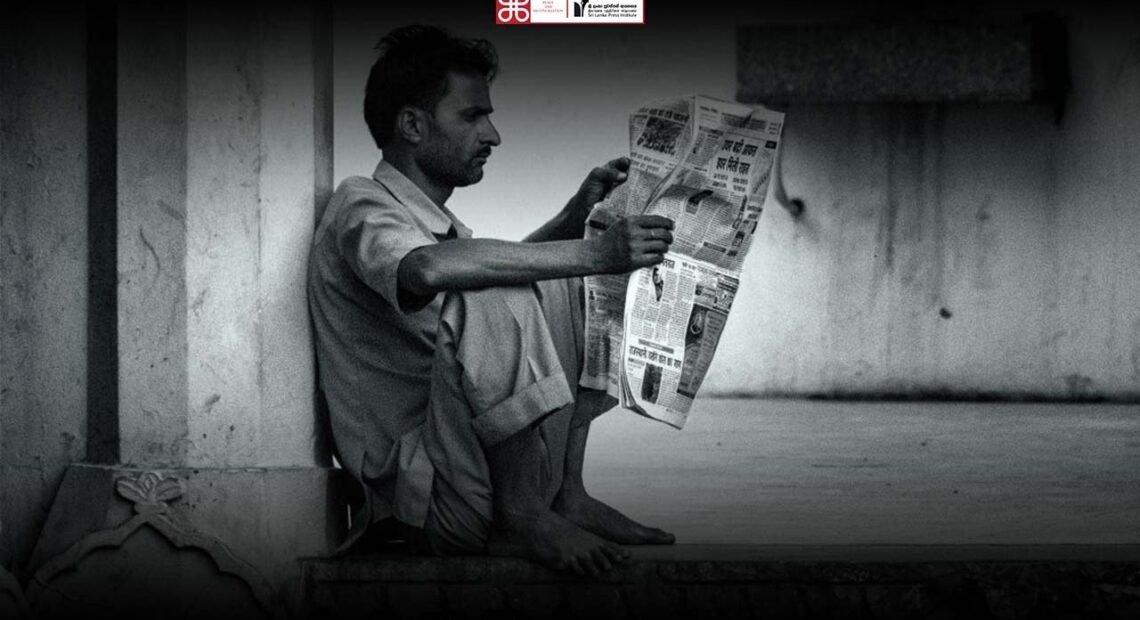 Sinhalese Journalists in Defending the Rights of Tamil Journalists
R. Bharathy
At about 7 AM on 29 August 2006, a media friend who contacted me disclosed a shocking incident that had occurred a few hours earlier: that Nadaraja Guruparan, the News Manager of Suriyan FM, had been abducted. The abduction had taken place in Mount Lavinia when, having left home at about 4.30 AM, he was on his way to office. Guruparan's vehicle was found abandoned with the door open. His phone was not working. At office, Guruparan was expected to come and prepare the 6.45 AM news. By 7.00 AM the news had already spread far and wide. Journalists were worried as all radio and television networks started broadcasting the abduction as a headline breaker.
Even before this incident journalists in Sri Lanka had been abducted of whom very few returned safely. Dharmaratnam Sivaram, abducted on 28 April 2005, was found dead the next day. This memory was still raw in people's minds when Guruparan's abduction created a ripple of fear in journalistic circles. Many feared that similar incidents would continue if some action was not taken immediately.
At the time, five organizations worked collaboratively for media freedom and the protection of journalists worked. Except for the Union of Tamil Journalists and the Muslim Media Forum, the majority of the other three organizations were Sinhalese nationals. Among these organizations, the Sri Lanka Working Journalists Association was the strongest. The Free Media Movement (FMM) had good foreign links. Other than that, we had the support of the Federation of Media Employees' Trade Unions. Collectively, these five organizations issued the Colombo Declaration. From the moment the news of Guruparan's abduction spread, most Sinhalese journalists contacted us for further information. They were not only interested as to what had happened, but they kept contact with us to plan what needed to be done, how resistance had to be expressed, and to discuss strategy for Guruparan's safe return.
Irrespective of war and peace, Tamil journalists and Tamil media in Sri Lanka have faced numerous threats and dangers. There is a long history of attacks against Tamil journalists which began with the murder of Nimalrajan on 19 October 2000. In the next two decades, murder, abduction, assault and disappearances became normative in Tamil journalism. This is the reason why some journalists began to seek refuge abroad for their protection. Many international organizations branded Sri Lanka as one of the most dangerous countries for journalists.
Another side of the issue had to do with journalists who were vilified and portrayed as having connections with the LTTE. This lead to two types of crises: primarily, the families of these branded journalists had to live with fear. Secondly, in a situation where such journalists were threatened it created uncertainty among fellow journalists to stage protests. It was a challenge posed by the times to organize protests in situation where Tamil journalists were targeted or cast in danger. In these difficult situations, most Sinhalese journalists worked in solidarity with the threatened Tamil colleagues and – their religious and ethnic differences aside – worked for the freedom and the protection of media.
When Nimalarajan was murdered in Jaffna, though the main protest had been organized by the Tamil Media Union, Sinhalese journalists took a leading role in it. The support they extended gave many Tamil journalists the confidence to step up. A similar protest was organized as soon as the news of Guruparan's abduction was out. The Tamil Media Union organized this protest with the other four organizations. The Hiru network also took a leading part in it. Banners and publications were made hastily with the help of Sinhalese journalists.
At about 12.00 noon, hundreds of journalists gathered before the Fort Railway station regardless of security threats. The protest lasted for two hours and was well represented. Sunanda Deshapriya, Rohitha Bhashana, Poddala Jayantha, Gnanasiri Koththigoda, N.M. Ameen, the Chairman of the National Peace Council, Jehan Perera, and members of political parties and the public participated. Several powerful speeches were delivered. As the protest went on, international organizations and diplomats were informed of developments and they were able to exert further pressure for Guruparan's safe return.
The next day, Guruparan was released.
It is likely that Nadaraja Guruparan was the first journalist in Sri Lanka to have returned alive after being abducted. In 2009, senior journalist Vidyadaran – who was later announced to have been arrested – was, in fact, abducted in Mount Lavinia. He was later set free as charges against him were not proven. As the attacks on the Tamil Media intensified, Sinhalese journalists participated in many protests against these attacks and expressed their commitment to the freedom of media. Whenever a Tamil journalist was attacked the incumbent rulers tried their best to show that these journalists were supporters of the LTTE. They used this tactic to justify the attacks and to suppress independent voices. Organizations that work for the protection of journalists reported that in Sri Lanka nearly 40 journalists were killed or went missing after 2000.
When the "Good Governance" government came to power in 2015, it promised that these types of incidents would be investigated and that those responsible will be brought before the law. Punishing those responsible was essential to prevent such incidents from happening again. Also, it would pave the ground for journalists to continue their work without fear. However, the "Good Governance" government investigated only three cases related to three Sinhalese journalists. Representatives from the five media organizations met former Prime Minister Ranil Wickremesinghe and protested against the selectiveness of these investigations. In spite of Wickremesinghe's reassurances, it was revealed that the government did not like to investigate the deaths or disappearances of Tamil journalists. A Sinhalese journalist friend explained: "The killed Tamil journalists were portrayed as LTTE links. The government fears that investigations would lead to an embarrassing situation". Another reasoned: "The government would not like to shoot itself on the foot".
As a journalist of over a decade, my personal realization was that governments preferred to keep Tamil and Sinhala journalists separate. Yet, journalists were ready to work beyond race, religion, and language differences to protect media freedom, for the safety of journalists, and to protect the freedom of expression. As a close associate of Sinhalese journalists – especially with members of the "Yukthiya" paper and the Hiru Group – my insights became sharper. When the war came to an end colleagues in these groups expressed strong dissatisfaction with the way it was concluded and against the celebrations that were taking place in Southern Sri Lanka. They openly agreed that such activities were not going to help any reconciliation efforts. In the meantime, these collectives insisted that a proper political solution should be brought through negotiations with the representatives of the Tamil people. The articles they wrote supported this view.
The meetings of the five Media organizations usually took place at the Free Media Movement (FMM) situated on Flower Road. I often took part in these on behalf of the Tamil Media Union. Sunanda Deshapriya, who presided at the meetings, made one thing clear at the beginning of each meeting. "Even if there is a single person in the room who does not understand the Sinhalese language, he must be given Tamil translations." At times, I was the only person in the room who would need such translations. For this purpose, Sunanda would ask Sivakurunathan or some other person who knows both languages to sit beside me.
There are many Sinhalese journalists who empathized with Tamils, and who believe that a political solution should be given to the Tamil grievances. By interacting closely with them, Tamil journalists can build a genuine conversation with the Sinhalese people. This can only strengthen the role of journalism for true reconciliation in Sri Lanka.
The views and opinions expressed in this publication are those of the authors. They do not purport to reflect the opinions or views of the Sri Lanka Press Institute.