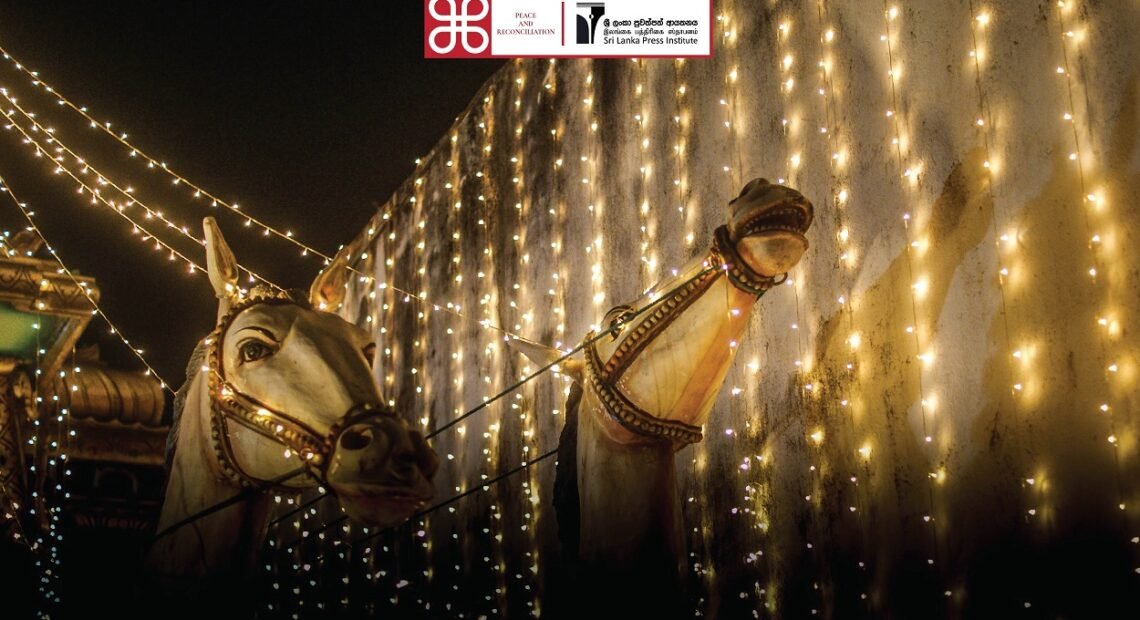 Aggression? Pluralism? The Cave of Valli!
Kalavarshni Kanakaratnam
The famous Kataragama Murugan Temple where people of all ethnicities congregate without religious differences is in the Kataragama Division in Moneragala District of Uva Province. This division has a population of about 26,000 people of the three main races. Murugan is a Tamil, Hindu God. But Buddhists and some followers of Islam also believe in this God and come in large numbers to worship.  Nearby is a temple for Valli.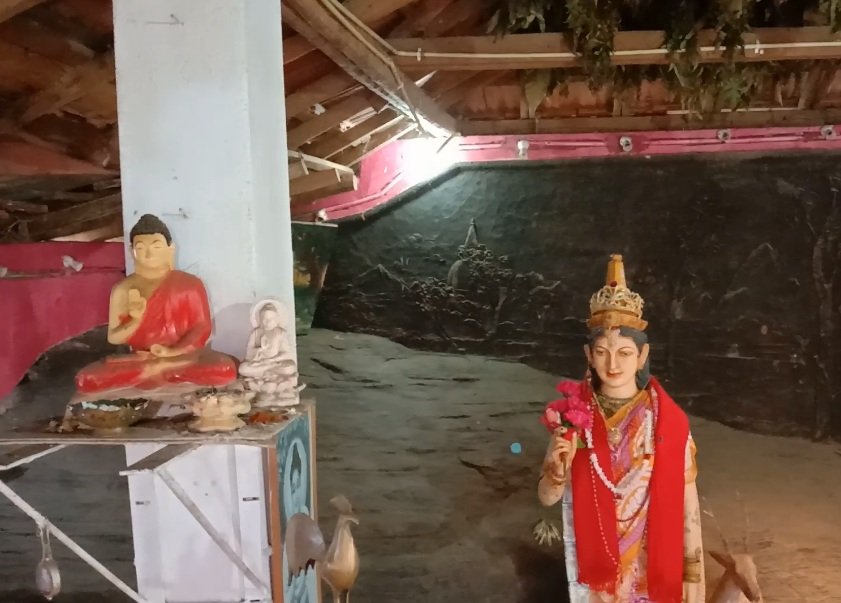 Legendary stories say that Murugan married Valli with the help of Pillaiyar.  Valli is from the Veddha community believed to be an ancestor of the Sinhalese race.  The temple for Valli near the Murugan temple was erected at the place where their marriage took place.  In Sella Kathirgamam, a few miles away from the Menik Ganga is a cave called Valli's Cave, which stretches up to Seven Hills.  According to legend, the cave is the place where Murugan first met Valli while she was playing with deer.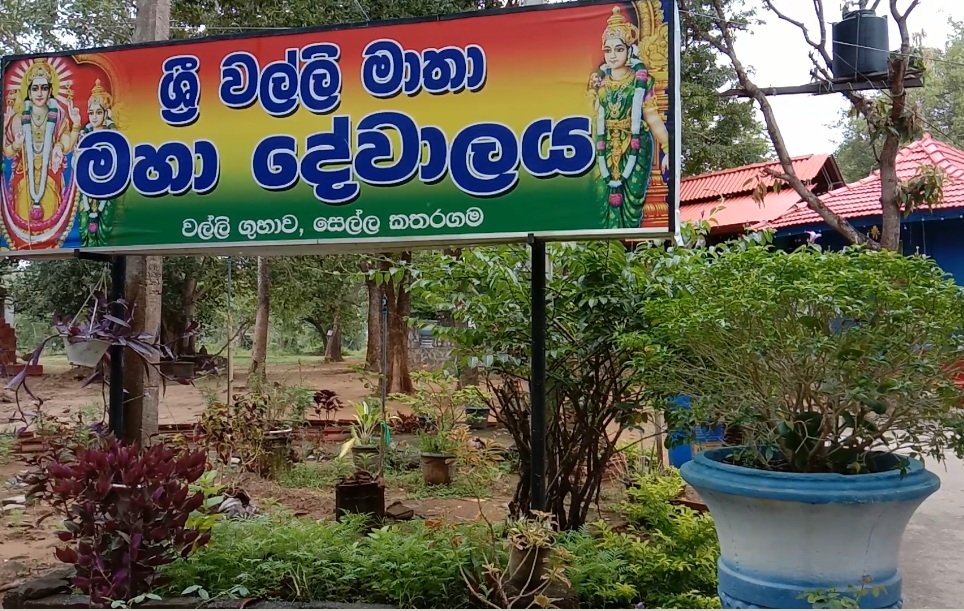 Moulavi Shahadeen of the mosque in Katharagama says when Murugan came to marry, a Bava also accompanied him and this Bava stayed behind when Murugan returned.  His tomb is still there near the Murugan Temple. Dried remnants of a dead fragrant tree planted by him is also preserved here.
In between Sella Kathirgamam and the Seven Hills, there is another temple at Vedicitty Malai which is also connected to this legend.  Kumarasamy, the priest at this temple says, the majority of devotees who visit this  temple are Sinhalese and they say the Veddha girl Valli was Murugan's 2nd wife. Very few Tamils visit this temple, not because of the situation in the country but because they are not aware this place even exists.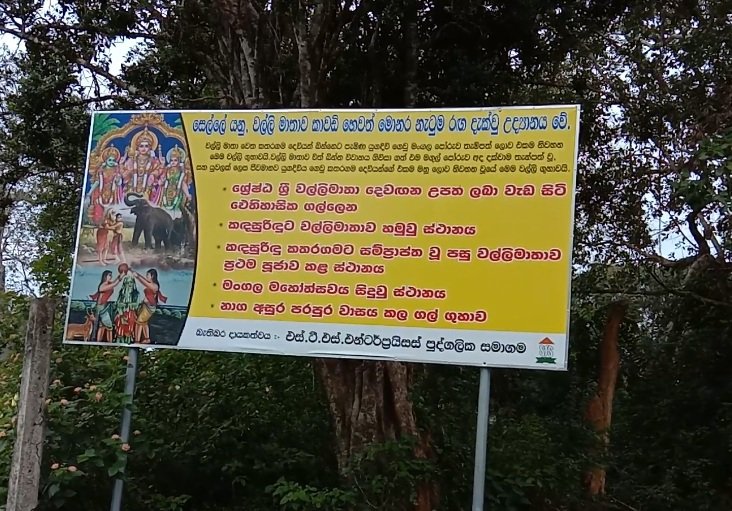 Until 2016, a Buddhist Monk was the priest at Valli's Cave.  He was evicted from there due to political reasons. He filed a case against this in the local courts.
At present another Buddhist Monk is the chief of this place.  The priest, Jayathunga Kapumahathmaye is assisted by another monk. Together, they relate  the greatness of Valli to the devotees who go there. Books about Valli are also on sale. Daily at 4.00 a.m the idol of Valli is bathed, followed by poojas at 6.30 am, 10.30 a.m and 6.30 p.m. The pooja rituals are conducted according to Hindu  traditions.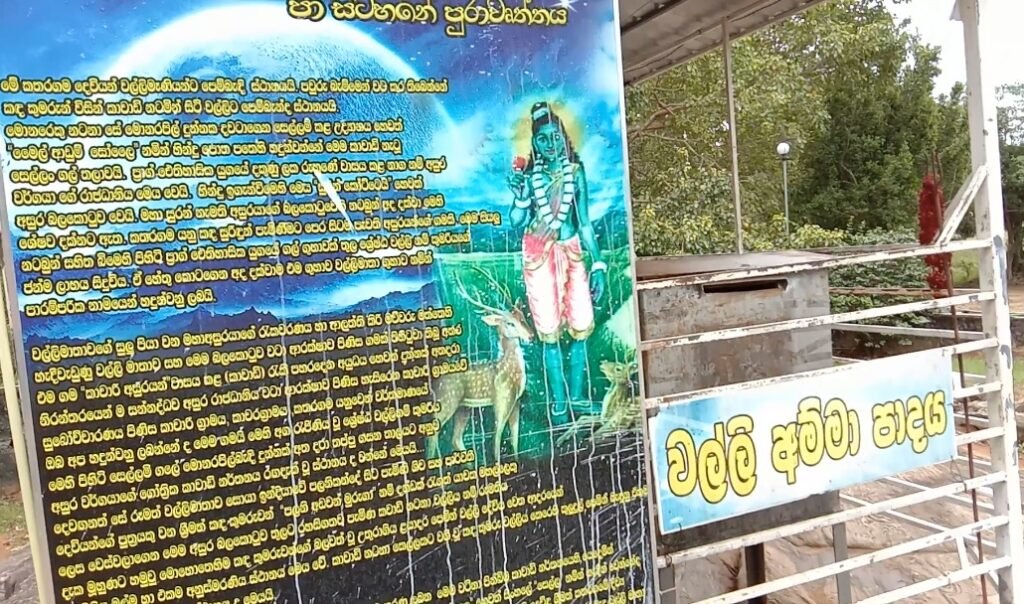 Earlier access to this place was very difficult to access through rocks and this has since been made easy with the cutting of new paths. Murugan is a Tamil God. Even then, only about one out of ten devotees is a Hindu. But, the Sinhalese believe this place is very sacred and powerful. They offer flowers and worship with reverence.
K.G. Ranjani, who sells cool drinks and herbal preparations to the devotees, says that special poojas are held on special Hindu festival days like the Maha Sivarathiri. A good number of people attend these poojas.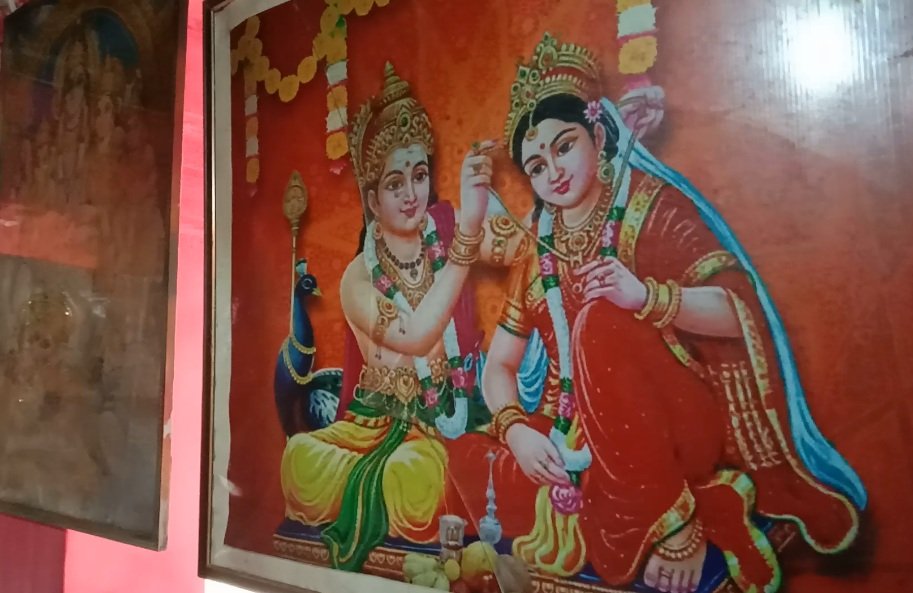 The present Chief at Valli's Cave says, pilgrims from India visit this place to see where Murugan met the Veddha girl Valli. To commemorate the enlightenment of Buddha, branches of the Bo tree were planted in many places. The Mahavamsa, a key historical chronicle of Sri Lanka, says when the Bo tree sapling was planted in Annuradhapura, Sathriya warriors from Katharagama attended and paid homage. The Esala Perehara at Katharagama is conducted in July to commemorate the marriage between Murugan and Valli which took place that month.
The notice boards and name boards at Valli's Cave are only in Sinhalese.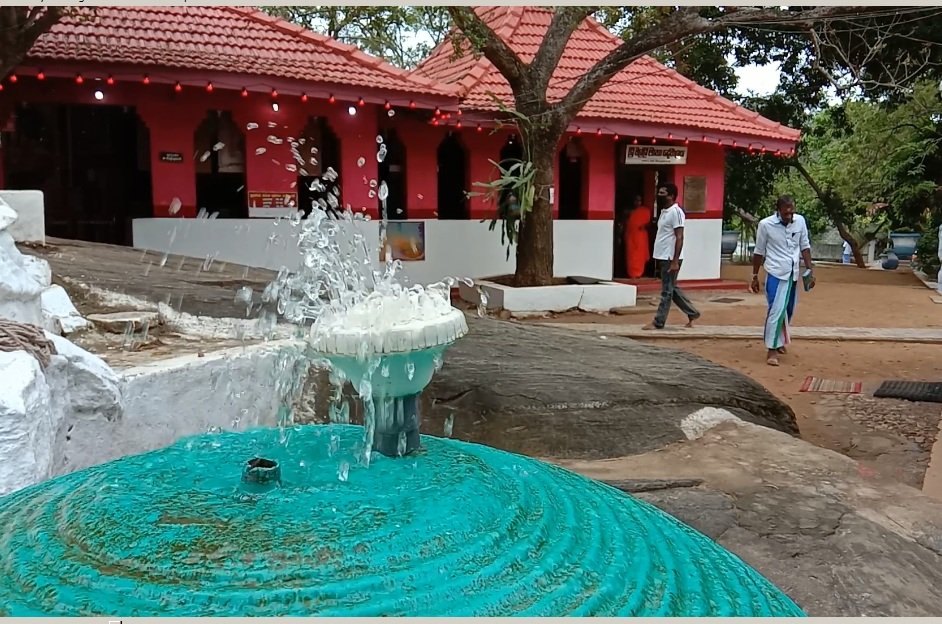 Who are we to say whether the Tamil Hindu God is overwhelmed by the Buddhist Sinhalese or that they too worship this God? Do these events take place to  establish their dominance over the place? Or are they intertwined religious beliefs?  Everything depends on the angle at which they are looked at.  If history is written based on a peaceful and pluralistic lifestyle it will be beneficial to the next generation.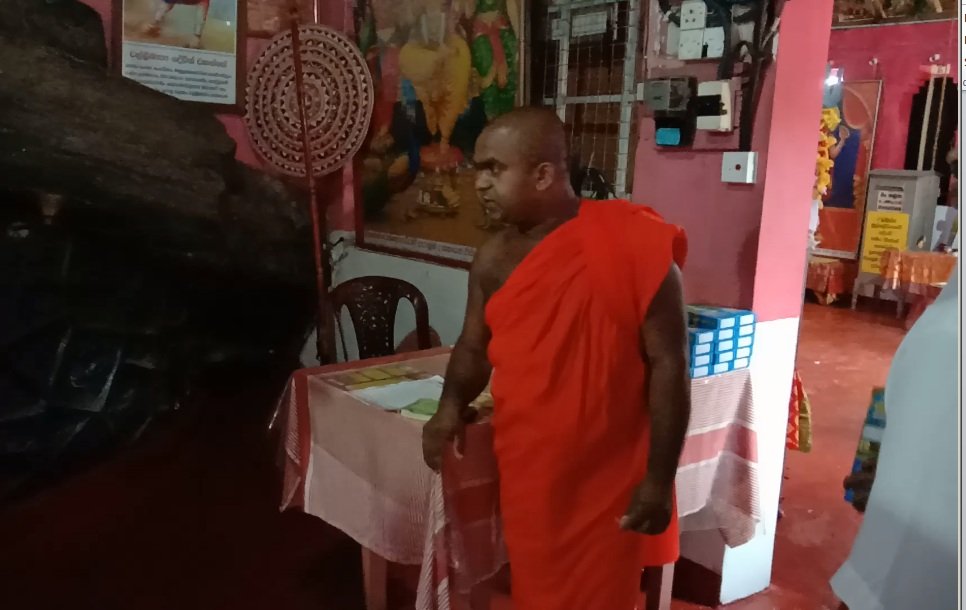 The views and opinions expressed in this publication are those of the authors. They do not purport to reflect the opinions or views of the Sri Lanka Press Institute.