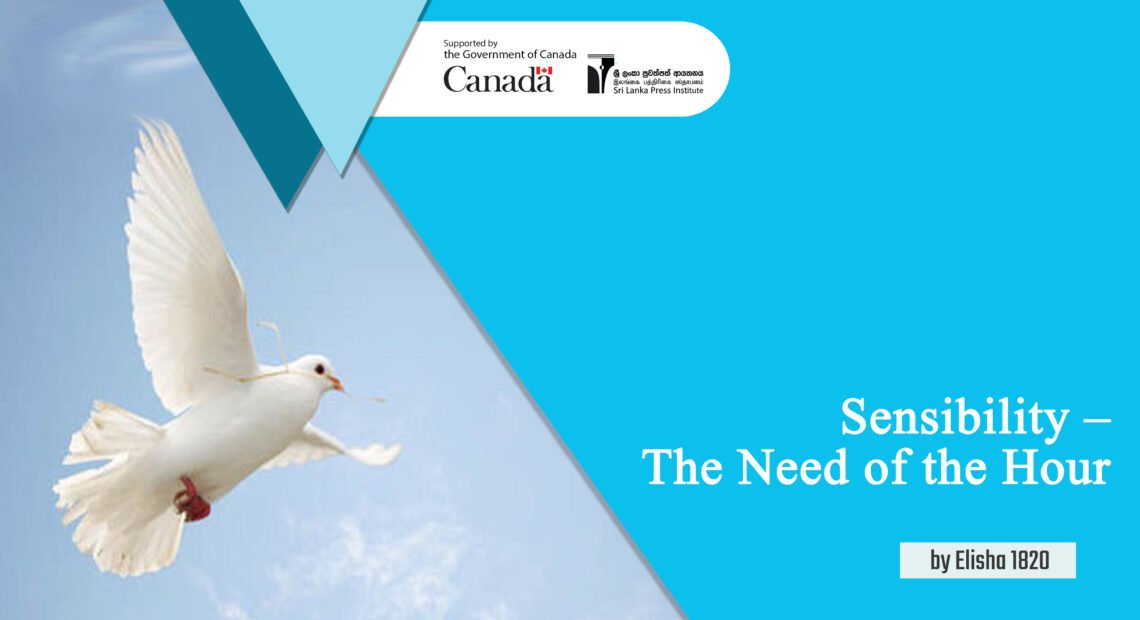 Sensibility – The Need of the Hour
by Elisha 1820
Sensibility is the true meaning of peace and reconciliation. A foundation stone was laid on January 11th for a monument within the premises of the Jaffna University by its Vice Chancellor Professor Sivakolundu Srisatkunarajah as a memorial to those who died during the last stages of the civil war at Mullivaikkal.
Earlier, on January 8th, Prof. Srisatkunarajah ordered the monument erected within the premises of the University of Jaffna to be removed since it was seen as an obstruction to unity and reconciliation. The University Grants Commission Chairman Professor Sampath Amaratunge supports Prof. Srisatkunarajah's view to remove the monument constructed over a period of time from about 2018 adding that, 'what we need is memorials of peace, not war'.
Meanwhile the United Kingdom Minister of State at the Foreign, Commonwealth and Development Office, Lord Ahmad of Wimbledon said that he was 'deeply saddened by the scenes at the Jaffna University' adding that 'It's important that people are able to remember all the tragic victims of Sri Lanka's conflict which help to heal the wounds of the past and support reconciliation'.
If Sri Lanka is expected to pursue a plan of peace and reconciliation, why this one-sided action? From North to South monuments were erected by the Forces and government which exist in stark contrast to Tamil monuments. Didn't the Tamils also lose their lives to the ethnic conflict?
Almost all memorials of the unpleasant civil war between the Sri Lankan Government and the LTTE lasting 30 years in the northern part of the country have been bulldozed. This has left an indelible imprint on the minds of the Tamil community some of whom have lost more than one member of a family for the civil war.
People might ask what is in a monument? An inanimate object. The reality is that it is the only reminder of dead loved ones.
Successive governments have not taken the question of peace and reconciliation seriously; they just dribble the ball and don't address the seriousness of it. Any student of Conflict and Peace Studies would agree that remembering loved ones lost in a conflict is as important as talking about peace and reconciliation.
The Office of Missing Persons and the Repatriation Bill are just on paper and still not implemented. These are necessary to help pour the healing balm on the burning wounds of bitterness and hatred.
With this move, Prof. Srisatkunarajah nipped anger and hatred in the bud ending what could have been a resurgence of more anger and hatred leading to violence, reminiscent of the decades gone by.
The views and opinions expressed in this publication are those of the authors. They do not purport to reflect the opinions or views of the Sri Lanka Press Institute.