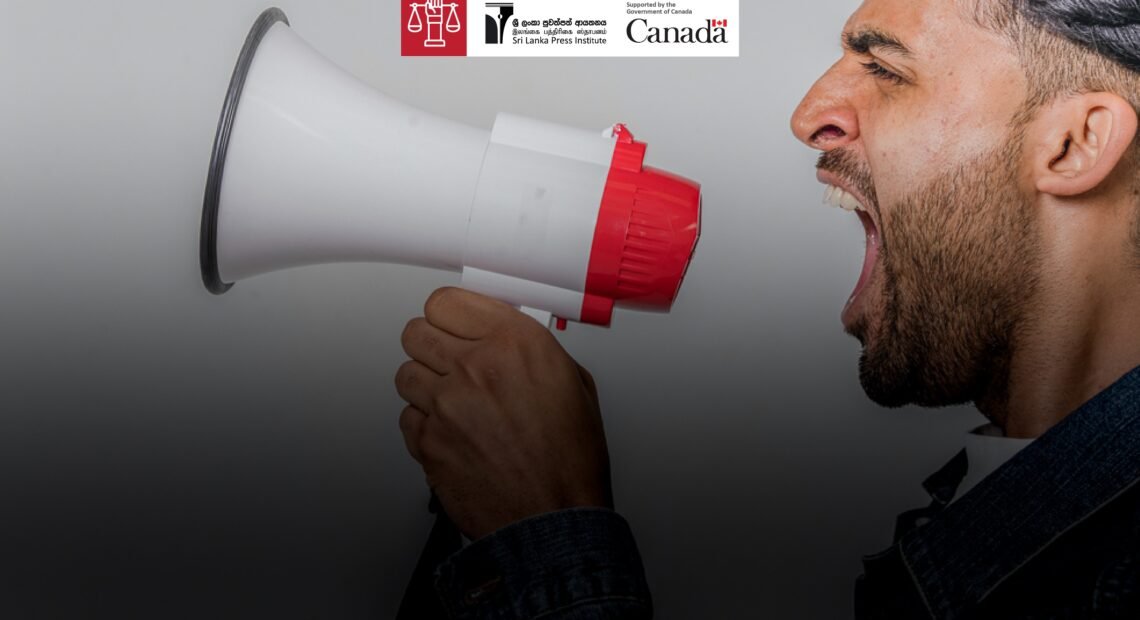 Restoring the Right to Freedom of Expression
 Kamanthi Wickramasinghe
February 9th, 2021 emerged as a victorious day for Sri Lanka. Not because we won a cricket match, which has now become a faraway dream – but because Sri Lanka's Attorney General dropped the charges against award-winning writer and author Shakthika Sathkumara. 
Sathkumara's struggle has been a long and tedious one, that was first fought alone and eventually gathered momentum when several like-minded people believed that he was in fact not wrong. How could a work of fiction be labeled an insult to a religion? Was a question that reverberated on all these minds. But what crime did Shakthika do to deserve a jail term? The story goes like this. 
Having penned several works of fiction, Sathkumara made a bold attempt to post his new short story 'Ardha' on social media. However factions within the Buddhist clergy found it to be derogatory and defamatory towards Buddhism and claimed that it insulted the Buddha and Maha Sangha. What resulted was Sathkumara being charged under the International Covenant on Civil and Political Rights (ICCPR) Act No. 56 of 2007 and remanded on non-bailable grounds. Spending 130 days behind bars was no bed of roses for Sathkumara but he was determined to continue his fight, not only for himself but for all other writers.
Although he released on bail, the case against him continued. In the meantime, the dialogue about freedom of expression became louder by the day. While preparing for the case he was compelled to visit the Police every two weeks to sign as per the conditions of his bail. However the trial against Sathkumara didn't move beyond the pre-trial phase and court hearings were delayed without a proper reason. In May 2020, the UN Working Group on Arbitrary Detention responded to a petition filed by Freedom Now and determined that Sri Lanka has violated international law by detaining Sathkumara for peacefully exercising his right to freedom of expression.
22 months later, Sathkumara is free. But several other events transpired due to the misinterpretation of the ICCPR Act. On the other hand, the voice of social media is getting louder and stronger than ever before. As a result, several countries such as India resorted to banning Chinese Apps such as Tik Tok and taking down Twitter accounts of people voicing opinions against the government. The situation is worse in Myanmar with proposed cyber security laws in the pipeline. 
At a time when the world is shrouded in a cloak of uncertainty, journalists the world over are facing new challenges both in terms of gathering data and reporting. The pandemic kept people indoors and journalists had to rely on the little information available in the public domain. Although social media gives access for people to voice their thoughts, many have also been subjected to threats for their criticisms. . Thanks to social media, many topics have been exposed but many have also been taken with a 'pinch of salt'. However the voice of social media has grown stronger and louder and with Sathkumara's release, a collective effort bore fruition, restoring a fundamental right of all citizens – the Right to Freedom of Expression.
The views and opinions expressed in this publication are those of the authors. They do not purport to reflect the opinions or views of the Sri Lanka Press Institute.