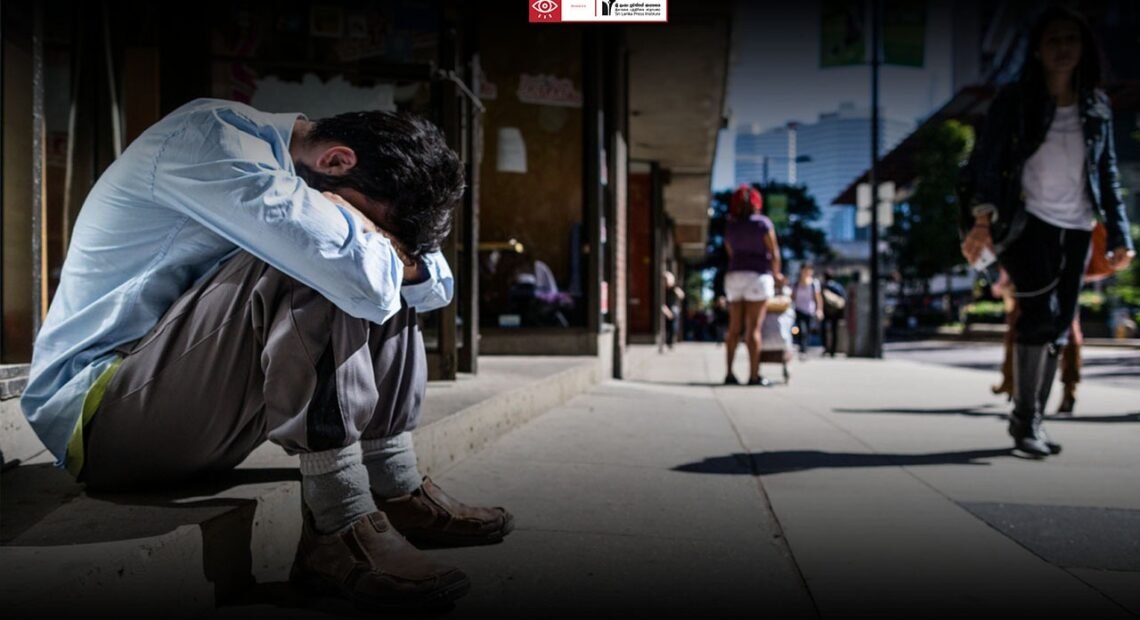 Gender injustice: Some men experience what all women do
Kamanthi Wickramasinghe
Gender-related matters are often polarized towards the female sex. The common notion is that women tend to be at the receiving end of patriarchal dominance. While this has largely been proven as the truth, there's another side to the story – the diverse male perspectives. 
#MeToo : From humble beginnings to a global movement
Me Too was a campaign commenced by Tarana Burke, a social activist, and community organizer, back in 2006 to raise awareness on women who have been abused. Eleven years later the campaign received global recognition when a Tweet by actress Alyssa Milano went viral over an alleged sexual assault charge on Hollywood producer Harvey Weinstein. According to Burke, one of the objectives of the Movement is to dismantle the use of power and privilege. Some of the landmark cases have imprisoned perpetrators irrespective of power and social status. Following allegations on Harvey Weinstein in 2017, the movement began to spread virally as a hashtag on social media. The purpose of the Movement was to empower women through empathy. Analyses of the movement pointed to the prevalence of sexual harassment which according to the World Health Organisation affects approximately one-third of women worldwide. One of the priorities that has been identified is to change laws surrounding sexual harassment and assault, for example instituting protocols that allow victims in industries to file complaints without retaliation. With widespread coverage on media, the trend has been discussed with reference to cultural norms. One of the debates is whether cultural norms need to be changed for sexual harassment to be eradicated from the workplace. 
A ground-breaking global convention
Apart from many polices and approaches that have been adopted to address gender issues by other UN agencies, the International Labour Organisation (ILO) adopted the first-ever global Convention against violence and harassment in the workplace on June 21, 2019. This means there's an international legal standard to protect workers from harassment, violence and abuse. Another plus point in this Convention is that it not only recognizes the protection of female workers but addresses the protection of male workers as well. Protection has also been extended to all workers irrespective of their contractual status, be it trainees, interns, apprentices, terminated employees, volunteers, job seekers or job applicants. But even with legal cover, men tend to shy away from such encounters. A hostile work environment can affect anyone's mental health. 
The South Asian situation
Research studies claim that global masculinities are formed in a world gender order that privileges men over women. While there are exceptions, the 'patriarchal dividend' gives men greater access to power as well as cultural and sexual privilege. Since men have been portrayed as the macho kind, they tend to bottle-up their emotions. Such misconceptions have already taken a heavy toll on men's psychological well-being. 
However, they feel that it is important to go by the 'accepted norm'. This is applicable in any situation, even when it comes to harassment in the workplace, be it sexual or otherwise. While men have been highlighted as the dominant perpetrators of this phenomenon, it has also been revealed that men too could be at the receiving end of harassment. And sexual harassment, mostly by male counterparts is just one of them. Studies have revealed that men who belong to sexual minorities or those who support feminist movements tend to get harassed this way.
But men are pressured by other external factors as well. The 2018  National Health Profile states that 70% of all suicide deaths in India involve males. Populations with higher agricultural employment, States with higher levels of male unemployment, and States with higher literacy rates had higher risks of suicide. According to the National Crime Records Bureau (NCRB) family problems, marriage-related problems, and illness were some of the main causes of suicide. Apart from that, nearly 68.4% of male victims that committed suicide in 2019 were married. Studies have revealed that between 1995-2011, more men committed suicide than women in Sri Lanka but these trends have changed over the years. Socioeconomic factors such as poverty are direct contributors to suicide in a culture such as that of Sri Lanka. 
Workplace sexual harassment is a relatively new phenomenon. However, the primary cause for the lack of evidence or statistics is because many men don't report such incidents or encounters.
This is due to many reasons ;
Men are afraid of being mocked in the workplace
Being harassed by another man may implicate their own sexuality
Embarrassment and fear of details of the incident being leaked
Cultural stigma
Loss of employment
Emotional blackmailing
Employers and employees expect men to act as masculine as possible and if they deviate from traditional gender roles, such as taking time off to care for their children such individuals have a high tendency to experience gender-based harassment. 
Better late than never
In the US, male on male workplace sexual harassment claims are becoming much more common, starting with a 1998 ruling by the US Supreme Court that held that men are protected from workplace sexual harassment under Title VII of the Civil Rights Act of 1964. However, as of late, one in five complaints reported to the Equal Employment Opportunity Commission (EEOC) – the main federal agency responsible for receiving and investigating workplace sexual harassment charges, were from men. This goes on to show that women's experiences are five times more. In 2020, around 84.2% of charges were filed by women while 16.8% of charges were filed by males.
After four years, Sri Lanka has finally come forward to talk about sexual harassment in the workplace, particularly after a series of Tweets revealed harassment experienced by female journalists in newsrooms. While the topic is still hot on the heels, it would be quite apt to include men in this conversation. Apart from journalism, men in women-dominated industries such as the apparel sector for instance could experience some form of harassment. Mentally challenged individuals who seek employment are also vulnerable to such encounters. Therefore it is high time that workplaces end tolerating such incidents and bring about stronger anti-harassment policies to protect women and men from diverse forms of sexual harassment, be it homosexual or heterosexual. 
The views and opinions expressed in this publication are those of the authors. They do not purport to reflect the opinions or views of the Sri Lanka Press Institute.