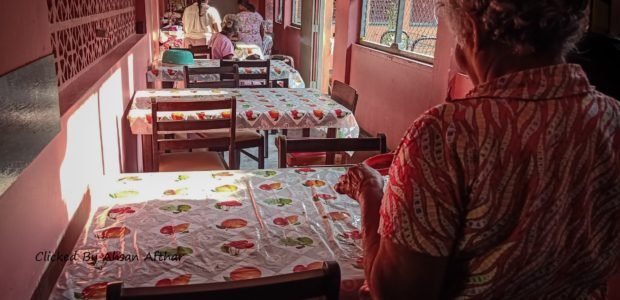 How do we treat our seniors? Orphaned Mothers
AHSAN AFTHAR
A photographic investigation of our treatment of Sri Lanka's senior citizens
What you see pictured here are mothers who have been left behind at St. Anne's Home for the Elders in Wadduwa. They have no blood relatives, but they are together; helping each other in their day-to-day activities. There are no ethnic or caste differences among these women. They get love, security and shelter within this home. With little concern for what happens outside the home, these elderly mothers exist in their own world. But they are in need of our help in terms of food, medication, clothing and more.
How have we let our mothers be orphaned?
This article was originally published on the catamaran.com
The views and opinions expressed in this publication are those of the authors. They do not purport to reflect the opinions or views of the Sri Lanka Press Institute.