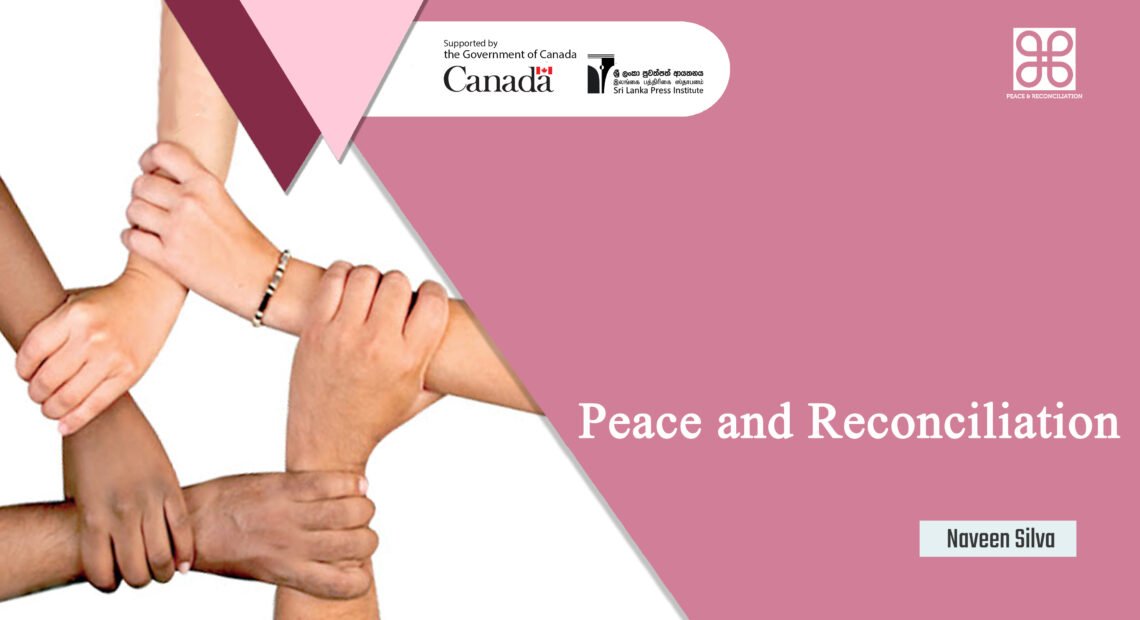 Peace and Reconciliation
Naveen Silva
It has been 10+ years since the end of a 30-year armed conflict that was triggered due to ethnic tensions. However little has been achieved so far in terms of peace-building and reconciliation. This implies that the end of a long conflict itself will not lead to peace and reconciliation of a country.
The definition of a peacebuilding process can be presented in many aspects. The end of a conflict is just one little aspect of that large process. It requires a balanced approach that will enable people affected to stand on their own and it can be women and youth empowerment, gender equality, resettlements, etc. It is the state's utmost responsibility to ensure each of these concerns is being addressed.
Gender equality, for example, has been a much talked about topic over the years and when you look at labour force participation, Sri Lanka has the highest gender gaps in labour force participation. Female participation in the labour force has been particularly lacking in Science, Technology, Engineering, and Mathematics (STEM) related fields. Therefore, it is important to uplift those skills and that much attention should be given to those affected areas to get them actively involved in the country's development process and thereby make them feel part of this system.
Resettlement, being a major component of the peacebuilding process, has been supported by the United Nations through its immediate response facility. The UN began supporting Sri Lanka's resettlement efforts in 2015. To get a better yield from this process, proper mechanisms have to be in place to ensure that the efforts are sustainable. Those who are being resettled will now be living with the hope that their children will have a proper future.
To connect all these efforts, it is necessary to bridge the gap between the North and East of the island with other parts of the country. Given the government policy to attract Foreign Direct Investments (FDIs), sourcing of labour for these developments will be a key concern of investors. This will be a great opportunity to close this gap and get better gains from the peace and development process. Likewise, it is everyone's responsibility to connect the government's efforts to rebuild the country with the peace-building process, and doing so will create sustainability of this peace and reconciliation process.
The views and opinions expressed in this publication are those of the authors. They do not purport to reflect the opinions or views of the Sri Lanka Press Institute.