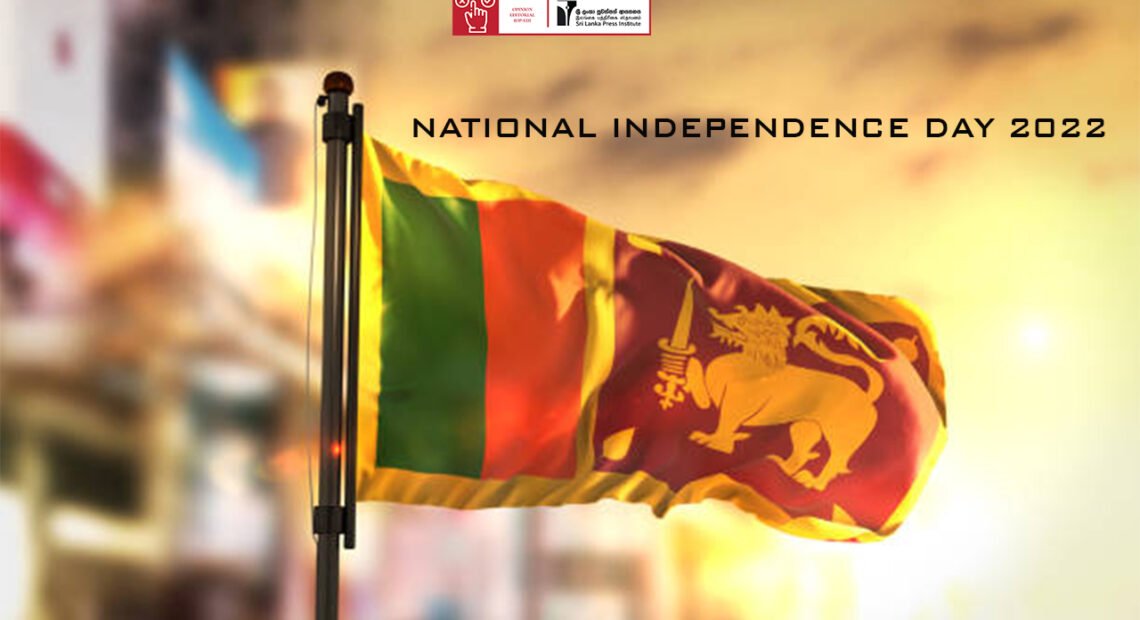 Commitment to Informing the Nation
On this day, the 74th Anniversary of the winning of freedom from centuries of foreign colonial rule, the citizens of our island republic celebrate. We celebrate, with joy, the recovery of sovereignty of the territory and all Nature of this island in the Indian Ocean. We celebrate the regaining of freedom for the human population to nurture and cherish this island territory as our very own habitat of our whole community.
We celebrate our growing ability as an island society to build our capacities as a nation to protect our natural environment and its citizens through the continued building of our collective strength and personal empowerment as enshrined in our Democratic Socialist Republic.
The community of professional journalists, advocates of media freedom and, the News industry collectively represented by the Sri Lanka Press Institute proudly recall the role of the News media from its inception under colonial domination, its contribution to the gaining of national freedom and, its endeavours these past 74 years serve the nation. This community of professionals, activists and industrialists, on this day, re-commits to this endeavour to better inform the people and better represent the needs and interests of individuals and groups in our republic. We invite our News media audiences to help enable us fulfil our mission better by continually overcoming our failings and attaining higher professional and industrial standards.
The views and opinions expressed in this publication are those of the authors. They do not purport to reflect the opinions or views of the Sri Lanka Press Institute.