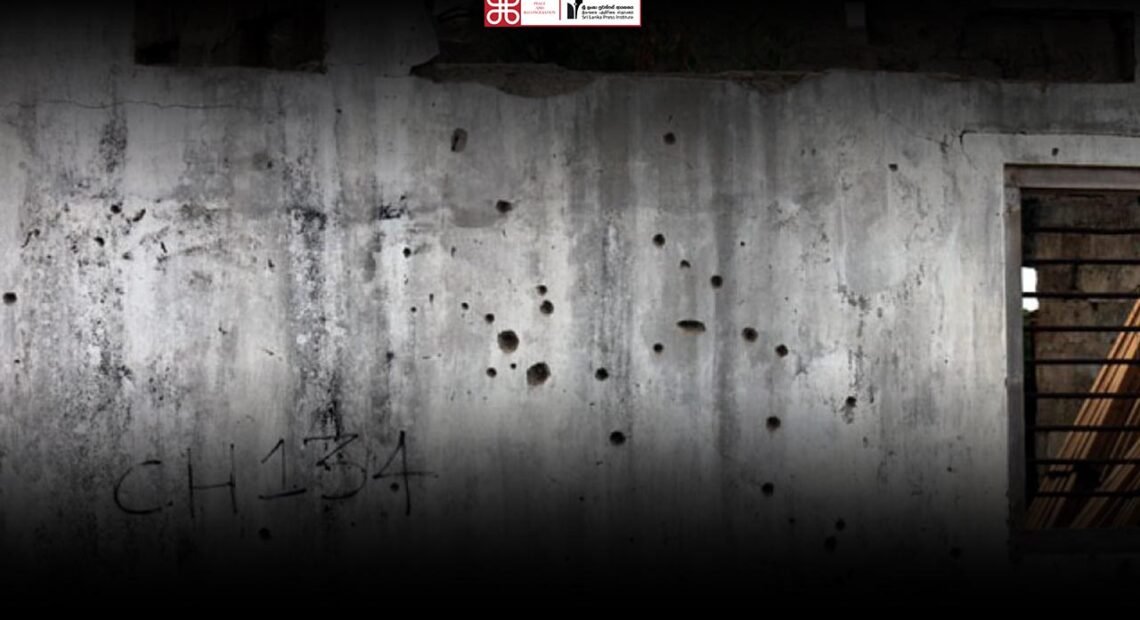 Reflections on a life journey    
Nimalka Fernando
CONTRIBUTORS TO SOCIAL HARMONY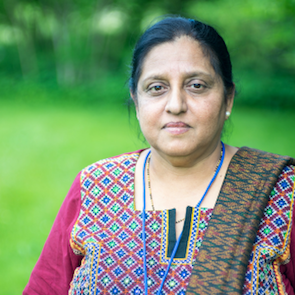 Nimalka Fernando, lawyer, veteran rights activist and presently Co-Chairperson of the International Movement Against all Forms of Discrimination and Racism (IMADR) reflects on how she grew up and got involved in the work for which she has now won international recognition.
An appropriate start in recollecting my personal life experiences may be the memory of my father sitting in front of the home of our Tamil neighbours during the anti-Tamil riots of 1958. That was the first such social violence against ethnic minorities since our country's independence. I was a small child then. Since those riots, we have lived through similar violence many times.
I was born in Polwatte, better known as Kollupitiya, in central Colombo. As young Christians we used to form a neighbourhood 'youth team' bringing together youth from all religions for various local activities.
We would decorate our roads during the Vesak Festival. During the Christmas festival, all homes were kept open to listen to Christmas Carols as the St Michael's Church, Polwatte singing group went from house to house.
I belonged to a large multi-cultural family. We had many mixed marriages. Uncles and aunts included Buddhists and Muslims. So right through the year we used to be exposed to all religious festivals. Such community in togetherness, protecting each other, enjoying the diversity, was the spirit that got into me as I grew up.
Bishop's College, Kollupitiya, where I studied, also nurtured this spirit. Of course, it was my mother's dream to send me to a 'good' school. We were not rich and sending me to a private school was living beyond our means. Only my father was earning and my parents found it difficult to manage the expenses. I remember how my father used to work till late sewing orthopedic gadgets as he was trained in that vocation.
My father's dream for my future as well my own was to be a doctor. But I did not get the required marks for Physics. I hated that subject! I was selected to the Bio-Science stream. I decided to sit once again for the GCE(AL) but, due to a personal mishap, that never materialised.
From school days I was active in the Student Christian Movement, a student network active in the universities and in the Church-run schools. This movement was led by progressive academics and religious leaders of the time. With their guidance I was encouraged to take on a leadership role in the SCM. This was during the height of the first youth insurrection – the JVP uprising of 1971.
We were encouraged to reflect on that uprising, learn about the rich-poor gap. Overcoming social injustice required activism and analysis, as we were taught by religious leaders of that era like Bishop Leo Nanayakkara and Rev. Michael Rodrigo from the Catholic stream. We were fortunate to be influenced by Rev. Kenneth Fernando, Rev. Dr. Aloysius Pieris and Rev. Father Tissa Balasuriya. Our motto was 'Socialism' and 'Liberation Theology' woven together.
It was during this period that we realised how the introduction of the system of area and linguistic standardisation in the university entrance process was affecting the intake of students from the North and East. Nobody quite understood how it worked. The Student Christian Movement had members from the Sinhala and Tamil communities. We were like brothers and sisters. In the 1970s period, during visits to Jaffna, we realised that tensions were building up.
Deeply embedded in the southern society, as I was, I must confess I did not fully realise the gravity of the situation till the late seventies.
This was soon after I left the SCM to complete my legal studies at the Sri Lanka Law College proded by a very honest man Mr V.S.A.Pullenayagam a former Solicitor General kicked out by the Sirimavo Bandaranaike era for not bowing down to the dictates of the then Minister of Justice Felix Dias Bandaranaike. He insisted that I must learn for the future. He said we have a long journey to struggle against the Prevention of Terrorism Act. Fr Paul Caspersz took us to a new exposure related to the rights of the plantation workers soon after the 1977 attack on the estates by the Sinhala Villagers.
We were involved in working to re-settle them in the Dollar and Kent Farm supported by international aid agencies. This is how my work and engagement for equality began. The exposure to the political thinking of the Nava Samasamaja Party provided the theoretical underpinning to understand the role of state and class.
From a more theological orientation my understanding transformed to realise and understand that words such as reconcilation,harmony,peace are all linked to a political solution of power sharing. The person who taught me the right to self-determination Comrade Annamalai was killed by group supporting LTTE as Anna spoke of the class struggle. The person who took me to the International Movement against all Forms of Discrimination where now I remain as a leader the late Neelan Thiruclevam was assasinated by the LTTE. The family who welcomed us Sinhala youth from the South for a dialogue in the late seventies, the Amirthalingam's too comes to my mind. I still remember asking him why he came to Parliament knowing that there is a struggle in the north by young people.
Reflecting on personal experiences in this manner in the quest for peace and justice in Sri Lanka is a difficult one. The journey has not been easy. It has never been a project to me though my role in the civil society often is misread. I have lost friends including Rajini Thirangama. We had political differences as I was much closer to the NSSP while she came from a Maoist background. Nonetheless there were many sharings we have had together that is only privy to us.
When I was the Secretary General of the SCM Rajini was the President. When she was gunned down I was in Kuala Lumpur, Malaysia as I had runaway from the Fascist Patriotic Front (Deshapremi Jathika Peramuna) as they labelled me as a traitor for calling for peace in 1989. Political and civil society activists who worked for peace and the rights of the Tanil speaking people in Sri Lanka were branded as traitors and murdered during this period. We lost many friends during this time. It is regrettable to state that such lists of traitors were prepared in a house of a well known professional who was the ideologue of the fascist front that exposed thousands of young people to danger. We in Sri Lanka since lte 80s continue to live ignoring the issue of accountability and impunity that ha led to larger issues of yet unresolved grave human rights violations.
Our lives are tied to the struggles in this country to see peace and justice. Though tired at times, we are moving on though tired at times propelled by lovely memories of the struggle and the spirit of all our friends and colleagues who have had to laid down their lives for truth, justice and rights of the Tamil speaking people and minorities.
The views and opinions expressed in this publication are those of the authors. They do not purport to reflect the opinions or views of the Sri Lanka Press Institute.