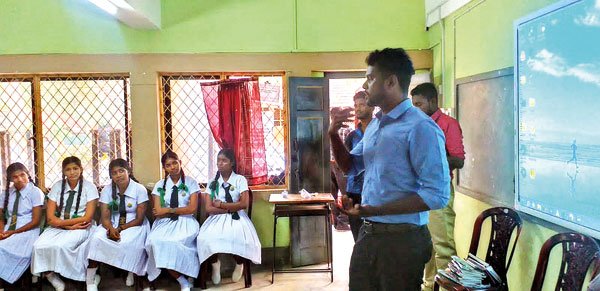 Northern narcotics crisis: Special Task Forces deployed to crackdown on peddlers and users
S. Rubatheesan
Minister proposes Cabinet sub-committee to take stern action and set up rehab centres in the region
Kaladdy junction in Jaffna is a vibrant area filled with students due to its proximity to various education institutions such as the University of Jaffna, the Open University's Regional Study Centre and the Technical College.
On Thursday, Police intelligence officials attached to the crime branch and dressed in civils were closely monitoring the area following a tip-off that a local peddler was in town to distribute narcotics, mainly among the student community.
Three anxious youths who were moving around with their mobile phones in a suspicious manner were questioned by the Police. When they were subjected to a body check, the Police found stamp-sized polythene wrapped mini packets consisting of heroin in their possession. They were university students–one from a prominent university in the South. They were taken into custody.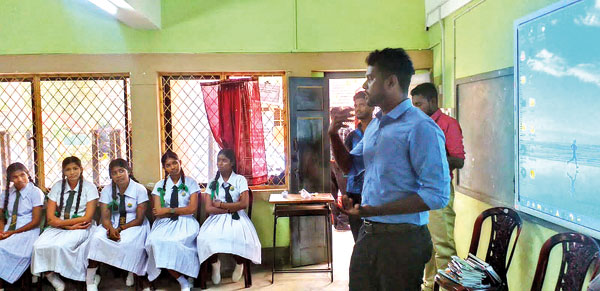 On further investigations the Police arrested another two key peddlers in the local distribution network from Aanaikottai–a few kilometres from the Jaffna town–who supplied the drugs to the students. The peddlers were aged 22 and 26.
Two days ago, a 25 year old major drug peddling supplier was arrested in Kayts following Police investigations.
In recent weeks although police did a sweeping up style of arrests in the region targeting drugs users and addicts on the streets, only a few were involved in supplying and handling such networks.
"Despite our crackdown on drug peddling activities in the region, law enforcement is not sufficient," said the Northern Province's Senior DIG Priyantha Weerasooriya.
"Our strategy is to reduce the demand first and cut the supplies in the streets, but there needs to be a collective effort in this process. Village level vigilance committees are being set up to maintain a close tab on these suspected drug peddling networks," Senior Deputy Inspector General Weerasooriya said.
Every week at least 20 drug users addicted to various drugs such as heroin, Kerala cannabis, Methamphetamine (ice) and drug substances in the form of tablets were being admitted to various rehabilitation centres, Jaffna District Secretary K. Mahesan told reporters.
Meanwhile, Tamil political parties raised concerns on the increasing drug usage among youths in the region, questioning whether there was any hidden agenda behind the disturbing phenomenon. The matter was raised in Parliament as well by several Tamil MPs last week.
Tamil National Alliance (TNA) Jaffna district Parliamentarian S. Shritharan alleged that smuggling of drugs cannot be carried out without the involvement of the certain elements of the security forces since military presence in the region is significant compared to other provinces.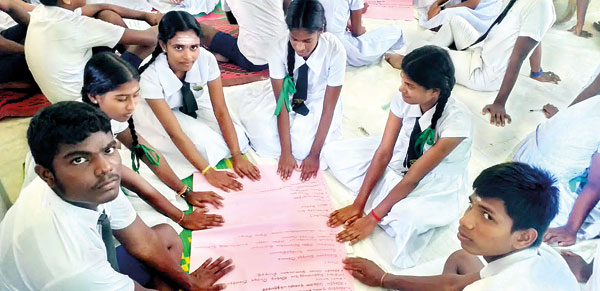 "The North has been heavily militarised since the end of war in 2009. Then how can these dangerous narcotic drugs be smuggled into the country and are later transported to the South and vice versa?" Mr Shirtharan asked.
Fisheries Minister Douglas Devananda proposed a Cabinet sub-committee that looks into Northern and Eastern affairs this week to take stern action against increasing drug usage in the North and setup a drug rehabilitation centre in the province considering the alarming rate of drug abuse cases being reported.
It was also proposed by Minister Devananda to introduce relevant judicial regulations with the intervention of Courts to facilitate those youths who are arrested for drug usage so they be sent to rehabilitation centres directly rather than to prisons since many become more addicted to drugs while in prison custody.
In Vavuniya, Special Task Force (STF) personnel were also deployed to curb the drug usage in the district this week after it came to light that some pharmacies buy large amounts of selected drugs that can be misused for intoxication along with other drugs. The STF also set up special hotline numbers (0718592378/0112580518) urging the people to inform the STF of any drug related incidents.
The Security Forces Command in Jaffna also came up with a Task Force this week to combat increasing drug usage in the district as dozens, mostly youths, are booked for taking drugs, according to a statement issued by the regional command.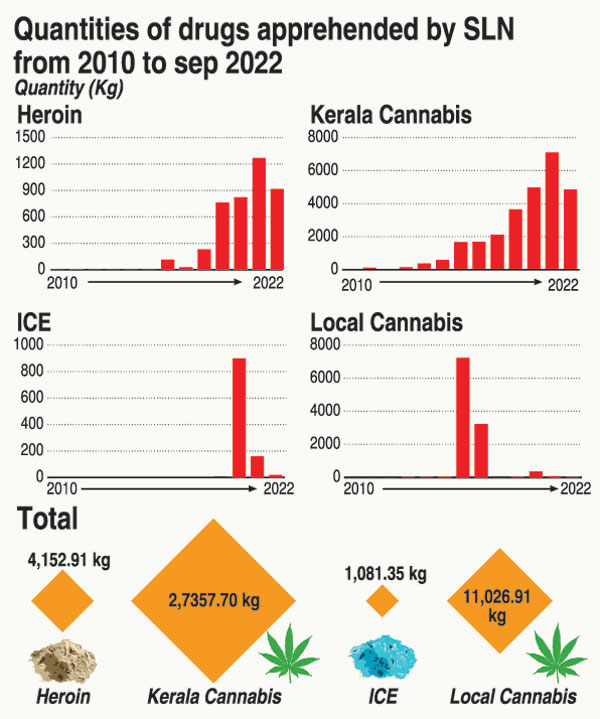 Confession of a schoolboy cricketer- turned drug addictThe testimony of Thivakar*, a 16 year old youth who is currently undergoing rehabilitation for his heroin addiction at a certified school in Jaffna"Initially, I was introduced to tobacco. We used to mix it with lime (calcium) and keep it inside our mouth to feel good while in school. At one point, my friends and I thought it was not enough, so we decided to try something different. One of our friend was able to get some packets of Methamphetamine (ice) from an older boy in our neighbourhood for Rs 600. He was using almost all drugs and seemed to be a cool person to hang around with.""After six months of experiment with these, he introduced to me and another friend on how to take heroin by injection. It was a bit expensive compared to other drugs. We had to pay Rs 4000 for one pack that would be enough for us. I had to steal money from my father and occasionally from my mother to buy them."
"My parents did not notice my drug usage since I used to spend most of the time at the local gym or at a friend's house. I would go home late in the night for dinner. My body was always on heat. I would not take a bath for days because if I did, I would not feel the drug in my body."
"I have had a very difficult time coping with the rehab drugs given to me here. They were very powerful. I could not sleep and was in so much pain. I almost damaged most things in my room, including the ceiling."
"I was picked by the Police when my friends were involved in a gang attack to secure money for drugs. I was not involved in the incident, but was arrested with the group and later sent here."
"I would like to sit for my upcoming Ordinary Level exams, even though I was dismissed from my previous school after they found out my drug use. The director has assured me that I could be admitted to a nearby school to study for the exams. Even if I go back, I am not sure, if I would be able to stay "clean" since I believe most of my friends are on bail now."
"I used to play cricket as a right-hand batsman, I would like to focus on sports now. I hope this centre will allow me to do that."
Story published on the Sunday Times – https://www.sundaytimes.lk/221030/news/northern-narcotics-crisis-special-task-forces-deployed-to-crackdown-on-peddlers-and-users-500320.html
The views and opinions expressed in this publication are those of the authors. They do not purport to reflect the opinions or views of the Sri Lanka Press Institute.