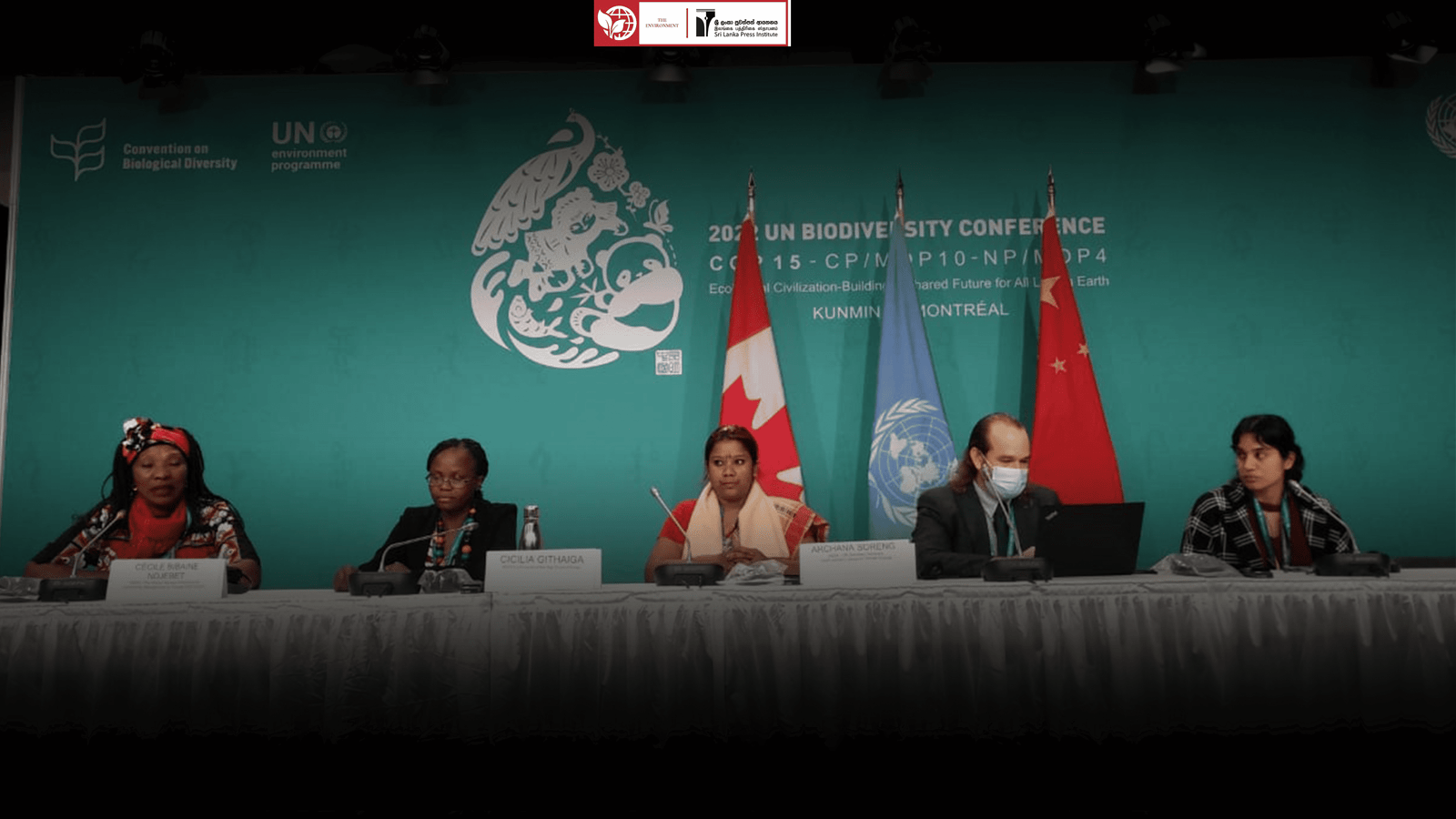 Economic challenges facing Sri Lankan women dependent on biodiversity
Arul Karki
Sri Lanka's women workers play an important role in the national economy. In the plantation, agriculture, service, and industrial sectors, the proportion of women workers is increasing. In particular, more women than men work in the agriculture and plantation sectors, the survival of which is closely linked to the environment.
Women's economy, thus, has a symbiotic relationship with the environment. It is vulnerable to the effects of environmental degradation and climate change. Therefore, there is an urgent need to protect women's economy in a sustainable manner.
This was underscored at the recently concluded United Nations Conference on Biodiversity (COP 15) held in Montreal, Canada with China as the chair. The conference adopted four goals and 23 targets to be achieved by 2030. The historic package seeks to protect 30 percent of land, oceans, coastal areas, and freshwater resources. It calls on governments to phase out subsidies that harm biodiversity by at least US$500 billion a year by 2030 and prescribes measures to halve food waste.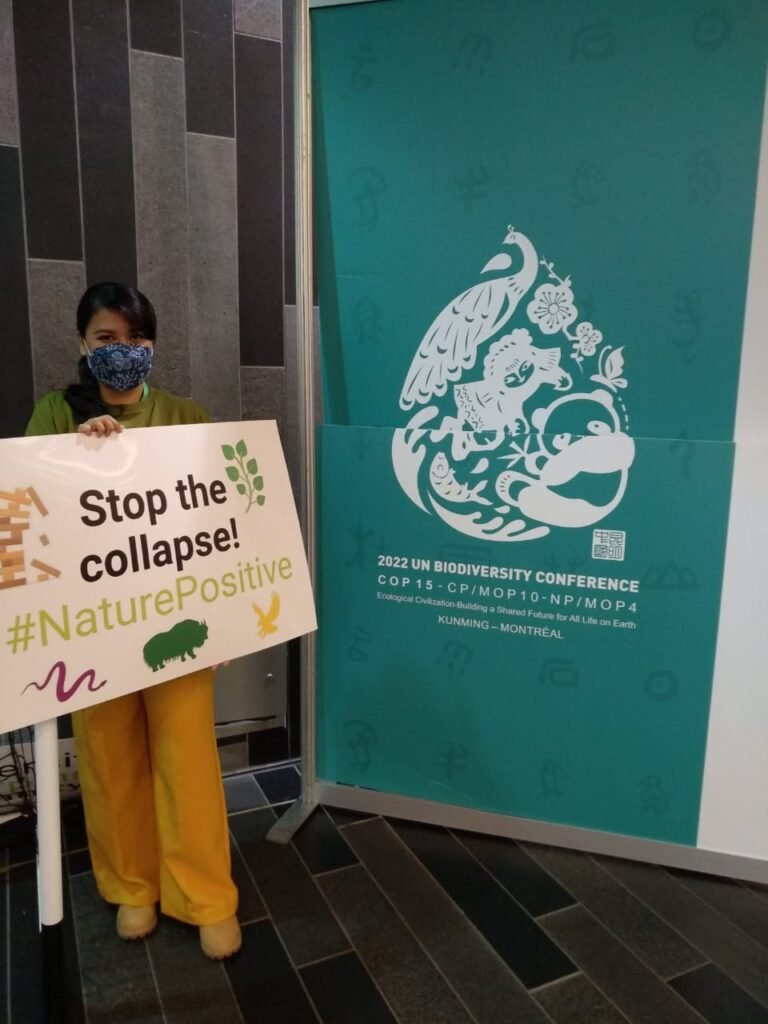 Target 22 focuses on gender-responsive representation and empowerment of women in decision-making. It also emphasises the rights of women, youths, and indigenous and local communities over environmental resources.
Achieving the objectives of these targets is a challenging task for Sri Lanka, given the socioeconomic and cultural hurdles women face in accessing environmental resources. Although the livelihood of women in agriculture-related sectors depends on their access to land, inland waters and similar environmental resources, they only have limited rights over these resources.
This is more evident in Sri Lanka's upcountry plantation sector, where most people work on tea or rubber estates. A significant number of these workers are women.
Their economic deprivation and limited access to environmental resources largely stem from two factors: Their gender and their status as members of a deprived minority community.
The tea, rubber, and coconut estates where these women work are run by private management companies under lease agreements with the government. With land alienation being fraught with legal complications, these women enjoy little or no control over land.
Sri Lanka's Environment Minister attended the COP15 conference which adopted the four goals aimed at ensuring, among other matters, equitable and sustainable resource allocation for women and minority groups. As a party to the COP15 Framework, Sri Lanka is required to take measures to achieve the Framework's objectives by 2030.
In agriculture-based developing economies, the ecological imbalance due to environmental degradation has aggravated the economic challenges local communities face in their daily lives. It is said the more women are denied the right to access environmental resources, the more disruption is caused to the ecosystem.
Yet, when planning sustainable development programmes, little attention is paid to the rights of women, especially those from deprived minority communities, over environmental resources.
The plight of the women from the minority Tamil community in the war-affected North-East region is no different. They are in a struggle to rebuild their socioeconomic foundations destroyed by the war. In this region, a large number of women-headed households are a major socioeconomic concern. Their tenure is not fully secured, and they have also been affected by the environmental damage that happened during the war.
Activists say government plans should aim at fulfilling the dual objective of protecting the environment and the female workforce that depends on environmental resources such as land, water and clean air, with an emphasis on women from deprived minority communities. Such plans will not only be in compliance with COP15 goals and targets but also ensure effective resource management.
One of the COP15 goals seeks to protect coastal areas, marine resources, their biodiversity, and the people who depend on them. Surrounded by sea, Sri Lanka has a vibrant marine fishing industry that employs a significant number of women workers. Though these women earn a living from the ocean, they have little right over its resources.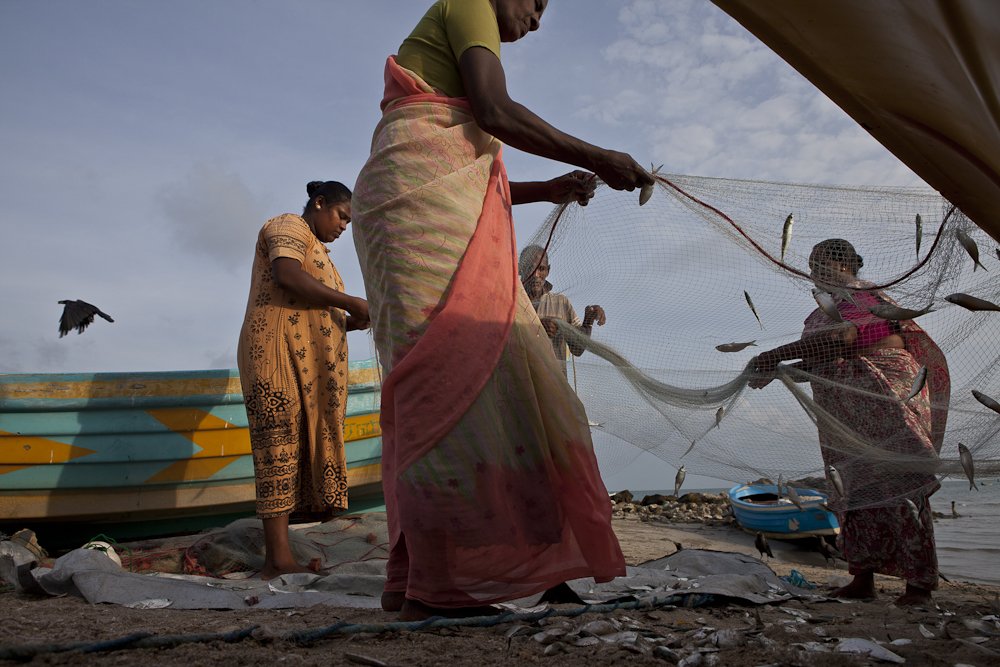 It is the mudalalis – entrepreneurs – who exercise control over the resources. Conservationists say these big-time fish mudalalis' aim is only to make maximum profit and they show little or no concern over the biodiversity or the plight of women.
With the protection of the maritime ecosystem being one of the 23 objectives proposed by COP15, Sri Lanka, as a party to the convention, should accelerate the national programme to ensure coastal protection and equitable distribution of resources and, thereby, empower women in fishing communities by 2030.
Mrinalini Rai, director of Women4Biodiversity, an international advocacy group, said: "At the Nairobi conference in June last year, only a few countries accepted the draft on women. But this time in Montreal, all the countries accepted Target 22. This is a healthy development."
She said developing countries like Sri Lanka should take advantage of this opportunity and ensure resource sharing and equal opportunities for women.
Activists say Sri Lanka stands to benefit from a national policy plan based on COP15's 23 objectives. Here is an opportunity for Sri Lanka to shine as an important biodiversity hotspot in Asia while empowering women through measures to protect the ecosystem.
The views and opinions expressed in this publication are those of the authors. They do not purport to reflect the opinions or views of the Sri Lanka Press Institute.